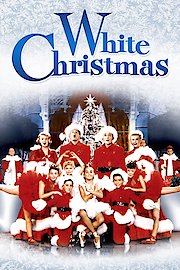 Watch White Christmas
"Joyous entertainment for every season, any year!!!!"
NR
1954
2 hr
56
In this holiday-themed musical comedy, a pair of singing duos, one male and one female, fall in love. The quartet's romance heats up even further when they travel together to Vermont in an attempt to save a Vermont inn, which is owned by one of the guys' old Army friends, from financial catastrophe. Bing Crosby and Danny Kaye portray the singing gentlemen, and Rosemary Clooney and Vera-Ellen play their entertaining love interests. Although the film includes a version of Irving Berlin's title song, "White Christmas" actually made its debut in 1942's Holiday Inn.