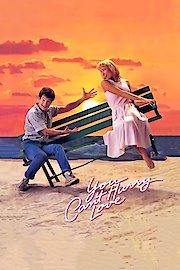 Watch You Can't Hurry Love
"Can Eddie find the perfect date... or will he have to settle for love?"
R
1988
1 hr 32 min
Newcomb feels as though he has reached a crossroads in his life, he is single and trapped in a job he does not enjoy directing the lowest budget commercials available for the TV. After being introduced to the wonders of video dating, Newcomb is videotaped on a number of occasions as he searches for his one true love through the funny and sometimes scary world of video dating.