Best of Randy Couture
The Ultimate Fighting Championship (UFC) career of Randy Couture is featured in the DVD release. The 40+ year-old Couture was considered an underdog in his fights due to his age, but he was routinely able to pull out victories. Classic matches and title defenses are included on this compilation video.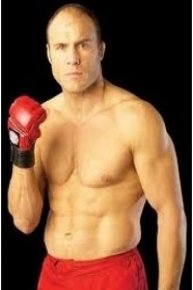 Best of Randy Couture Full Episode Guide
Episode

5

-

Randy Couture Bonus Feature

Randy Couture is often credited for bringing mixed martial arts into the mainstream of American sports and pop culture. He is a legend of the sport, a title holder in multiple weight classes, and Hall of Fame member. Find out a little more about the training regimen of this icon.

Episode

4

-

Randy Couture vs Mark Coleman UFC 109

Episode

3

-

Randy Couture vs Gabriel Gonzaga UFC ...

Randy Couture's wrestling background fueled his transition to MMA. The Olympic caliber wrestler was a three-time NCAA DI All-American at Oklahoma State Universtiy. His wrestling should come into play as he defends his title versus Gabriel Gonzaga.

Episode

2

-

Randy Couture vs Tim Sylvia UFC 68

Episode

1

-

Randy Couture vs Tito Ortiz UFC 44

After nearly a year off, the Light Heavyweight Champion returns to the Octagonâ"¢ for a title unification bout. Tito Ortiz will take on Interim Champion, Randy Couture. Couture earned his title after TKOing Chuck Liddell in his previous fight.
Episode

4

-

Randy Couture vs Chuck Liddell UFC 43

Two UFC legends meet for the first time in the Octagonâ"¢, as Randy Couture and Chuck Liddell battle for the Interim Light Heavyweight Championship. Couture, the former heavyweight champion, looks to be the first fighter to hold titles in 2 weight classes. Watch what happens in this much-anticipate fight.

Episode

3

-

Randy Couture vs Pedro Rizzo UFC 34

Episode

2

-

Randy Couture vs Vitor Belfort UFC 15

Vitor Belfort roared onto the UFC scene in 1997 and Randy Couture was supposed to be just the next victim in line. In fact, the hype around Belfort was so great; the fight preview listed him as having "No known weaknesses." Find out what happens in this historic bout.

Episode

1

-

Randy Couture vs Tony Halme UFC 13

Over 13 years ago, we witnessed the birth of a UFC legend and one of the most repected fighters in the sport. Randy Couture made his MMA debut at UFC 13 when he faced off against Tony Halme in the opening round of the heavyweight tournament.