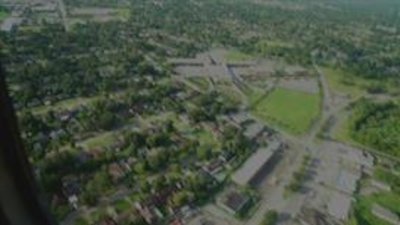 Ep 4. Texas Mattress Makers & K&n Granite
TV-PG
January 24, 2018
41 min
In the fourth episode of Billion Dollar Buyer season 3, titled "Texas Mattress Makers & K&N Granite," billionaire hospitality mogul Tilman Fertitta is on the hunt for new suppliers to help elevate his restaurant and hotel empire. The two Texas-based companies featured in this episode, Texas Mattress Makers and K&N Granite, both have a chance to impress Fertitta with their products and potentially land a deal that could skyrocket their businesses.
First up is Texas Mattress Makers, a family-owned and operated business that has been handcrafting custom mattresses for over 75 years. Fertitta visits their showroom and factory to get a firsthand look at their process and products. He tests out several mattresses and is impressed by their quality and attention to detail. However, he notices that their branding and marketing could use some work and offers some helpful advice on how to improve their image. Texas Mattress Makers takes Fertitta's feedback to heart and prepares a pitch to showcase their new and improved brand in front of him.
Next, Fertitta heads to K&N Granite, a stone fabrication company specializing in high-end custom countertops. He meets with the founder, Kris, who shows him around their state-of-the-art facility and demonstrates their cutting-edge technology. Fertitta is impressed by their advanced machinery and their ability to create unique designs for their clients. However, he notices that their sales team could use some improvement and offers some coaching on how to close deals more effectively. K&N Granite takes Fertitta's advice and prepares a pitch to showcase their revamped sales strategies.
In the final segment of the episode, both companies present their pitches to Fertitta and his team. Texas Mattress Makers showcases their new branding and marketing strategies, including a revamped website and a new logo. They also offer a unique partnership opportunity where they would create custom mattresses for Fertitta's hotels. K&N Granite presents their new sales pitches and reveals that they have already secured a deal with one of Fertitta's properties. They also offer a wholesale program for Fertitta's other businesses.
Fertitta is impressed by both companies' presentations but ultimately chooses to do business with K&N Granite due to their sales success and existing partnership. However, he does offer Texas Mattress Makers some helpful advice for future business endeavors.
Overall, the episode highlights the importance of branding, marketing, sales, and partnership opportunities in the hospitality industry. It also showcases Fertitta's expertise in these areas and his willingness to offer valuable advice to help businesses grow.