Conversations with Norma Kamali
This show may first appear to be about fashion which is one of the many things that Kamali is most famous for but the truth is that these intriguing episodes are about wellness and self-improvement. Kamali has several interesting guests on her show including an acupuncturist, choreographer, food expert, wellness expert, and fitness guru to help put viewers on the path to optimal health and wellness. Her in-depth interviews and well thought out questions provide knowledge and information to help individuals of all body types, ages and races achieve balance in their lives through diet, exercise, spiritual motivation, meditation, and more.
1 Season,

8

Episodes

September 26, 2010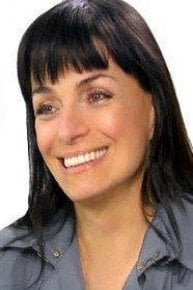 Conversations with Norma Kamali Full Episode Guide
Episode

9

-

Nancy Shaw Co-Founder In Touch Bodywo...

Nancy Shaw has been involved in the wellness industry as a bodyworker and yoga instructor for over 20 years.

Joe founded Reboot Media; a health and lifestyle brand that creates entertaining and actionable educational media for anyone that is sick and tired of being sick and fat.

Episode

7

-

Magen Banwart

Based in New York City, Magen Banwart teaches Yin Yoga and core conditioning classes.

Episode

5

-

Dr. David Colbert, M.D.

Dr. Colbert talents have gained him nationalrecognition, and he is a frequent consultant in Hollywood, and is widely quoted innational newspapers, magazines and

Episode

4

-

Chef Matteo Vegan and Raw Food Chef

Episode

3

-

Horst M. Rechelbacher, Founder of Ave...

Horst M. Rechelbacher is an active environmentalist,innovative business leader, author, artist, and organic farmer.

Episode

2

-

Twyla Tharp, Choreographer, Author & ...

Since graduating from Barnard College in 1963, Ms. Tharp has choreographed more than one hundred and thirty five dances, five Hollywood movies, directed and choreographed four Broadway shows.

Abdi Assadi - The author of "Shadows on the Path", Abdi Assadi is an acupuncturist and spiritual counselor.