Arts & Culture TV Shows
Almost from the inception of television, lovers of the fine arts and high culture have been both excited by the potential for TV to bring the arts into homes and concerned about the possibility that TV won't live up to that potential. Since Federal Communications Commission chairman Newton N. Minow called television a "vast wasteland" in 1961, programmers have been trying to prove him wrong by producing cultural TV designed to enlighten viewers. Even Minow admitted that "when television is good, nothing - not the theater, not magazines or newspapers - nothing is better," and arts-oriented programming aims to be TV at its cultural best.
In America, the loftiest of arts TV has long been associated with the Public Broadcasting Service. PBS regularly airs televised performances of opera productions, ballets, symphonic concerts and musical productions that lie outside the mainstream of popular music, as well as original adaptations of classic literature and fine arts documentaries.
Arts and culture were also a focus during the explosion of new cable networks in the 1980s. The Arts & Entertainment channel dedicated itself specifically to cultural programming, and other documentary-oriented channels such as The Learning Channel, The Discovery Channel and The History Channel produced their share of cultural programming, too.
As the marketing of TV evolved into the 1990s, cultural offerings on cable began to fade. A&E, TLC, History and Discovery shifted their focus from high-brow educational content toward mainstream entertainment, and now these networks offer primarily reality programs and original entertainment series. These days it?s a bit harder to find arts programming on TV, but the arts will always find a niche somewhere in the television landscape.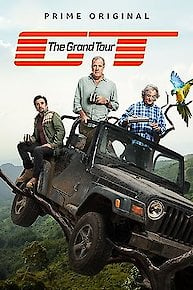 The Grand Tour
Bob Ross - The Joy of Painting
The Lawrence Welk Show
Masterpiece: Inspector Lewis
David Tutera's CELEBrations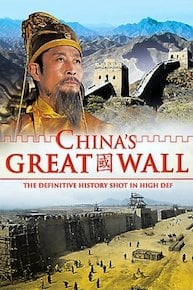 China's Great Wall
Salvage Hunters
MAN
Long Strange Trip
Kink
Raiders of the Lost Art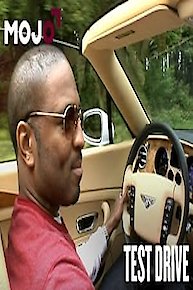 Test Drive
Uncorked
New York Live
Hashtags
Moving Art
Beethoven's Piano Concerto
Bob Ross: Beauty is Everywhere
1st Look
Three Sheets
Art of The Western World
A French Affair
The Impressionists
The MEN7 Show
China's Lost Girls
Playing It Forward
Little Big World
Made in Spain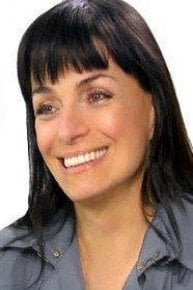 Conversations with Norma Kamali
The New Creatives
Pilgrimage to Karbala
FXM Presents
Put Some Color in Your Life: Watercolors and Pastels
The Genius of British Art
El Espiritu De La Salsa
Legacy of Ancient Civilizations - The People, Their Legends and Myths
Fashion Television
OHM:TV Culture & Society
Herbie Hancock's The Imagine Project
A Reggae Session
Culture X
The Strange Truth
Behind the Lost Empires
Minecraft: Story Mode
The Thunder Show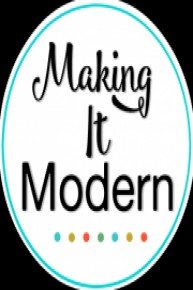 Making It Modern
Paley Media
Lyndey Milan's Food & Lifestyle
Put Some Color in Your Life: Oils
Great Hearts of Courage
Anyhoo
Bars and Tones: The Quest
NBCU Short Film Festival
Bullit - The Documentary
Artbound
Art of the Heist
Red Bull BC One World Finals
Artland
Creative Arts Emmy Awards
Put Some Colour in Your Life: Jewelry, Body Painting, and Metal on Wood
Beautylicious.tv
Beer Nutz
The Artful Codgers
Beyond The List
The Digg Reel
Diggnation
The Meaning of Food
Billionaires Car Club
The Playbook
Metropolis II
The High Road With Mario Batali
Naxos Musical Journeys
The Art Show (2018)
Let's Come Out: Gay & Lesbian
Akhenaten and Nefertiti
Made Here
Jeff Koons: Beyond Heaven
TEDTalks: Global Villages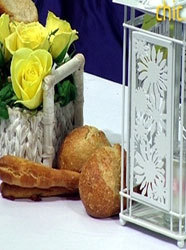 CHIC.TV Dining
CHIC.TV Fashion
CHIC.TV Models
CHIC.TV Supercars
Understanding Art: Impressionism
Street Art Throwdown
Wood Works
Lost on the Atlantic
Halloween Block Party
Destination X
Chihuly in the Light of Jerusalem
Mantovani Presents - The TV Series (Season 1)
The Writers' Block
IGN @ Comic-Con
Simple Living With Wanda Urbanska
The Nutcracker
The Nutcracker From the Royal Ballet
The Big Drugs Debate
One Country 5 Books
Eventurer: The Great American Race
Natural Born Dealers
Transatlantic Sessions: Best of Folk