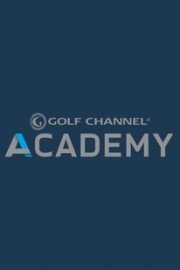 Watch Golf Channel Academy: Paul Azinger
Golf Channel's popular show Golf Channel Academy airs episodes featuring various professional golfers, and in this particular one, the focus is on the legendary Paul Azinger. Paul Azinger is a former professional golfer who achieved great success on the PGA Tour, winning numerous titles including eleven PGA Tour events, one major championship, and leading the United States Ryder Cup team to victory in 2008 as captain. He brings his extensive knowledge and experience to the show to teach viewers about the game he loves.
The show begins with Azinger introducing himself and providing a brief background on his career as a golfer. He then goes on to discuss the fundamentals of golf, including grip, stance, and posture. He explains how these factors are critical to a golfer's success and provides tips on how to perfect them.
Azinger then moves on to cover more advanced topics such as ball flight, swing speed, and shot selection. He discusses the various clubs in a golfer's bag and explains the purpose of each one. He uses his own personal experiences to illustrate certain points, making it easy for viewers to relate and understand.
Throughout the show, Azinger emphasizes the importance of practice and discipline in improving one's golf game. He provides drills and exercises that viewers can do on their own to enhance their skills.
In addition to teaching the technical skills required for golf, Azinger also delves into the mental aspect of the game. He discusses how a player's mindset can influence their performance and provides strategies for staying focused and calm under pressure.
Throughout the show, Azinger is warm and engaging, making it easy for viewers to follow along and stay interested. He also provides humor and personal anecdotes, making the show entertaining as well as educational.
Overall, Golf Channel Academy: Paul Azinger is an excellent resource for anyone looking to improve their golf game. Azinger's expertise and enthusiasm for the sport are evident, and his tips and techniques are invaluable for golfers of all levels. Whether you're a beginner or a seasoned pro, this show has something to offer.