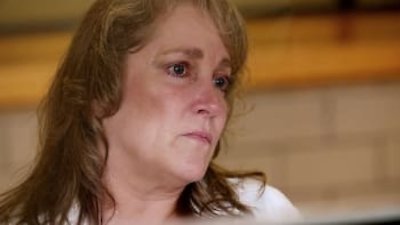 Ep 2. Obsessed With Celeste
TV-14
March 10, 2020
42 min
In season 3 episode 2 of Reasonable Doubt, titled "Obsessed With Celeste," viewers are introduced to the case of a man named Scott Davis. Davis has been convicted of murdering a young woman named Celeste Walker, but his defense team believes there may be enough evidence to prove his innocence.

Davis claims that he had nothing to do with Walker's death, and that he was actually at work at the time of the murder. However, the prosecution argues that Davis had a history of stalking and obsessing over Walker, and that the circumstantial evidence in the case is enough to prove his guilt.

As with all cases on Reasonable Doubt, the defense team - comprised of former prosecutor Melissa Lewkowicz and retired homicide detective Chris Anderson - investigates the evidence to determine whether Davis truly is guilty or if there is reasonable doubt.

Throughout the episode, viewers see the defense team review witness statements and forensic evidence, all while interviewing potential new witnesses and piecing together a timeline of events. Their investigation leads them down multiple paths, including the possibility that someone else entirely could be responsible for Walker's death.

As the defense team becomes more convinced of Davis's innocence, they become increasingly frustrated with the prosecution's unwillingness to entertain any alternative theories or evidence. The tension between the two sides builds throughout the episode, culminating in a tense courtroom scene that could determine Davis's fate.

Overall, "Obsessed With Celeste" is a gripping episode that showcases the complexities of criminal investigations and the importance of examining all possible evidence when trying to determine guilt or innocence. Viewers will be on the edge of their seats as the defense team works to uncover the truth about what really happened to Celeste Walker.