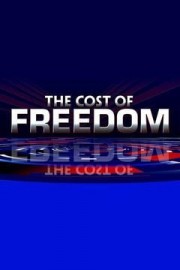 Watch The Cost of Freedom
The Cost of Freedom is a business and politics show that airs on the FOX News Channel on Saturdays at 10 AM EST. The show is hosted by Neil Cavuto, a seasoned journalist and anchor who has been with FOX News since its inception in 1996. The Cost of Freedom focuses on the intersection of business and politics, examining how fiscal policies and government regulations affect individual financial decisions and the broader business climate.
Each week, Cavuto sits down with a panel of guests to discuss current news stories and recent events that impact the financial sector. The guests vary from economists to business executives, and the topics range from tax reform to healthcare policy to international trade agreements. The panelists offer their analysis and opinions on the issues at hand, and Cavuto steers the conversation to ensure viewers come away with a thorough understanding of the impact these policies will have on their lives and their wallets.
In addition to the panel discussions, The Cost of Freedom also features one-on-one interviews with high-profile figures in business and politics. Cavuto asks tough questions to get to the heart of the matter and explore how these individuals are working to influence the financial landscape. Recent guests have included Treasury Secretary Steven Mnuchin, former White House Press Secretary Sean Spicer, and Entrepreneurship Week founder Carla Harris.
Another recurring segment on The Cost of Freedom is Neil's Common Sense, in which Cavuto shares his own opinions and insights on current events. These segments are a chance for Cavuto to speak directly to viewers and provide his unique perspective on the news of the week. Neil's Common Sense segments are a favorite among viewers, who appreciate Cavuto's straight-forward and unapologetic approach to politics and business.
One of the unique features of The Cost of Freedom is its emphasis on taking action. Cavuto encourages viewers to become informed and engaged citizens, and often provides tips and strategies for making the most of their financial situations. Whether it's discussing strategies for investing in the stock market or offering advice on how to start a small business, Cavuto is committed to empowering viewers to take control of their financial futures.
Overall, The Cost of Freedom is a valuable resource for anyone who wants to stay informed about the latest developments in business and politics. With its knowledgeable panelists, engaging interviews, and insightful analysis, the show provides viewers with a comprehensive understanding of how government policies and global events impact their finances. Whether you're a seasoned investor or just starting out on your financial journey, The Cost of Freedom is a must-watch for anyone who wants to stay ahead of the curve.