Legends & Lies: The Real West
This program is narrated by Bill O'Reilly, and it takes a look into a period of American history that was characterized by a lack of civility, and was governed by one thing, the firearm. This show delves into the old American wild west, and tells stories of some of its most prominent names, names that catered to a folklore that is still followed and awed to this very day. The series pays close attention to such popular figures as Davy Crocket, Butch Cassidy, The Sundance Kid, and many others. It explores some of the most popular myths of the old west, while attempting to add reason or debunk them.
Sundays 8:00 PM et/pt on FOX NEWS channel

3 Seasons,

33

Episodes

April 12, 2015

/

10

Cast:

Dermot Mulroney, Bill O'Reilly, Timothy Brooks, Brian Kilmeade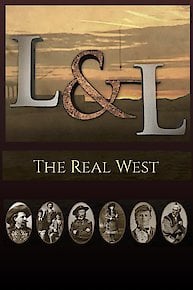 Legends & Lies: The Real West Full Episode Guide
Episode

10

-

William Tecumseh Sherman: Total War

Union Gen. William Tecumseh Sherman burns Atlanta and marches to the sea; Abraham Lincoln's re-election; Robert E. Lee's surrender at Appomattox, Va.

Episode

9

-

Abraham Lincoln: The Campaign

General-turned-candidate George McClellan poses a tough challenge to Lincoln's reelection, while Ulysses S. Grant and Robert E. Lee finally clash on the battlefield.

Episode

8

-

Jefferson Davis: The Black Flag

A U.S. senator, war hero and presidential aspirant who has much in common with Abraham Lincoln; Jefferson Davis answers the call to lead the Confederate States of America.

Episode

7

-

Ulysses S. Grant: Intoxicated by War

Once drummed out of the army for drinking, Ulysses S. Grant earns his place as the North's best general; the Union's first black regiment marches into battle.

Episode

6

-

Gettysburg: The High Water Mark

The North turns back the South's invasion after a heroic bayonet charge led by Maine's Joshua Chamberlain -- and the doomed Confederate charge led by General George Pickett.

Episode

5

-

Stonewall Jackson: Friendly Fire

A Confederate victory at Chancellorsville comes at a high price when a Southern bullet accidentally mortally wounds Stonewall Jackson.

Episode

4

-

Frederick Douglass: The Dawn of a New...

Former slave Frederick Douglass pushes Lincoln to free his people, and gets his wish when Lincoln issues the Emancipation Proclamation after the bloody Battle of Antietam.

Episode

3

-

Robert E. Lee: Choosing Sides

Robert E. Lee, who once turned down command of Northern forces, becomes the top Confederate general – as Ulysses S. Grant scores Union victories in the West.

Episode

2

-

Abraham Lincoln: The War Begins

Abraham Lincoln becomes frustrated with his cautious commander, George McClellan, whose army gets routed at Manassas, Va.; Confederate Gen. "Stonewall" Jackson earns his nickname.

Episode

1

-

John Brown: This Guilty Land

Spotlighting radical abolitionist John Brown, as he raids Harper's Ferry, setting the scene for the Civil War.
Episode

13

-

How Freedom Was Won

How Freedom Was Won: A chronological march through the American Revolution highlights the struggle and personal sacrifice of our patriot heroes. Focusing in on the action, drama and intrigue of the entire revolutionary period, this episode encapsulates the pivotal moments that led to the very unlikely story of American independence.

Episode

12

-

America's First Christmas

America's First Christmas: George Washington leads his men across the icy Delaware River into a bloody, barefoot march to Trenton and the brutal Hessian fighters who await them. Following a series of debilitating defeats, this decisive victory reinvigorates the Continental Army and solidifies Washington as a heroic unifier.

Episode

11

-

Forgotten Heroes

Episode

10

-

Alexander Hamilton & Aaron Burr-Deadl...

Episode

9

-

Alexander Hamilton & Aaron Burr: Dead...

The season finale chronicles the dawn of the 19th century under two-term President Thomas Jefferson and the duel between his vice president, Aaron Burr, and one of his chief rivals, Alexander Hamilton, in 1804.

Episode

8

-

President George Washington: Forged I...

America is a free nation after the Revolution but is plagued by squabbling parties and financial debt. George Washington returns from retirement and is elected president, and labors to preserve the rights for which he and his comrades fought so hard.

Episode

7

-

Francis Marion: American Guerrilla Fi...

A profile of Francis Marion, a South Carolina militia officer known for his guerrilla tactics that frustrated and tormented the occupying British army.

Episode

6

-

Benedict Arnold: American Traitor

Episode

5

-

Thomas Jefferson: Independence Declar...

Thomas Jefferson becomes the primary author of the Declaration of Independence, which is used as a rallying cry by George Washington for his troops during a desperate 1776 campaign to keep New York from falling into British hands.

Episode

4

-

General George Washington: Commanding...

George Washington's exploits as commander of the Continental Army, including his first victory in Boston and subsequent defeat in New York, are examined.

Episode

3

-

Benjamin Franklin: Inventing America

A profile of Benjamin Franklin includes his frequent trips to Europe; influence in the Second Continental Congress; and role in the American Revolution.

Episode

2

-

John Adams: Ready For War

Lawyer John Adams represents the British soldiers involved in the Boston Massacre in 1770; colonists protest the Tea Act of 1773; the American Revolution begins in April 1775 at the Battles of Lexington and Concord.

Episode

1

-

Sam Adams & Paul Revere: The Rebellio...

When the oppressive hand of British rule begins to trample on colonial liberty, a secret group of rebels put their lives on the line to stand up to the crown. The "Sons of Liberty" get their start as smugglers who refuse to pay repressive taxes, but they soon evolve into an underground political force - fighting for American independence. Masterminds Paul Revere and Sam Adams lead the insurgent movement as their treasonous plans - punishable by death - secretly spread throughout the colonies.The simmering tensions erupt into chaos when a British customs agent murders an 11 year-old boy, triggering three days of riots and the infamous Boston Massacre. The American Revolution has begun.