Watch Love & Hip Hop: Atlanta
Love & Hip Hop Atlanta is a spin-off series from VH-1's Love & Hip Hop, the popular reality show that delved into the personal and professional lives of musical artists. The Atlanta version is set in the "dirty south" and features an entirely different cast from the original show.
Love & Hip Hop Atlanta features Stevie J, a music producer, and his girlfriend, Mimi. Complicating their relationship is rapper Joseline, one of Stevie J's pet projects. There's plenty of tension surrounding these three because Mimi suspects the relationship between her boyfriend and Joseline is more than strictly professional. Cameras roll as Stevie J can't seem to make up his mind who he would rather be with, leading to arguments and fights between all three. It only gets more heated when Joseline reveals that she's pregnant. She claims Stevie J is the father.
Other cast members include singers K Michelle, Karlie Redd and rapper Rasheeda. Rapper Lil Scrappy and his girlfriend, Erika Dixon, are also included. Lil Scrappy's mother, Momma Dee, rounds out the cast as an outspoken advocate for her son who feels that no one knows what he needs more than she does. Between trying to promote themselves independently and keeping their names in the public eye, these artists are busy, but they still find time to relax and regroup with their friends.
This series takes an in-depth look at everyone's personal life. It doesn't just focus on what goes on in the studio. It follows them as they party in Atlanta's bustling nightlife and as they disagree with one another. As viewers have come to expect from reality show franchises, the mix of so many different personalities offers plenty of drama from week to week.
Watch Full Episodes of Love & Hip Hop: Atlanta

Season 5 Episode 19
Exposed and Unfilter...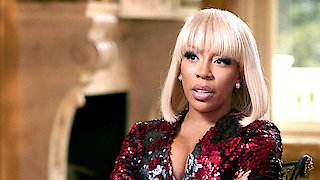 Season 5 Episode 18
Exposed and Unfilter... (42:00)
Season 5 Episode 17
Final Outcome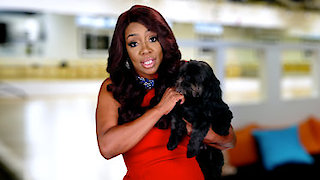 Season 5 Episode 16
Heart to Heart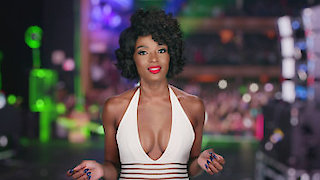 Season 5 Episode 15
Confessions
Season 5 Episode 14
Funny Business
Watch Episodes
News
Clips & Extras
Love & Hip Hop: Atlanta

Full Episode Guide
Season
5
18 full episodes
Episode

19

-

Exposed and Unfiltered: Part 2

Tommie shares the truth behind why Scrapp hooked up with Karlie; KK makes allegations against Scrapp that could affect his relationship with his boy; and Stevie deals with rumors that Joseline is pregnant.

Episode

18

-

Exposed and Unfiltered: Part 1

Violence concerns cause producers to reunite the cast in small groups. Bambi and Betty Idol face off over Scrappy, Tommie's legal issues worsen due to Joseline, and a shocking turn of events may tie Stevie and Joseline together forever.

Episode

17

-

Final Outcome

Stevie and Joseline put a halt to their romance. Later, Scrappy proposes; Momma Dee expresses regret to Shirleen; KK and Tiarra put together a birthday surprise for King; the actual Tommie's revealed; and K. Michelle asks Ariane for assistance.

Episode

16

-

Heart to Heart

Karlie ends her relationship with Lyfe; Karlie confesses to Tiarra; Dime approaches Joseline; Ariane is guided by K Michelle; Amber gets a surprise; Scrappy hopes to get Bambi back.

Episode

14

-

Funny Business

Stevie and Joseline see each other for the first time since separating. Joseline pushes her boundaries by inviting Tommie to join them, and Stevie flaunts his new artist, Dime. Karlie comes clean with Tiarra about Scrapp, and Lyfe surprises Karlie with a ring. Rasheeda and Kirk have big plans for DLO that don't involve Kelsie.

Episode

13

-

Lovers or Friends?

Tammy must confront the truth after Waka's indiscretions are made public; Joseline defends her marriage; Stevie labors with one of Joseline's rivals; and Joc brakes the bro code. Later, J-Nicks and Tiarra move their relationship to the next level.

Episode

12

-

Mystery Solved

Scrapp deals with his sentence while his loved ones consider their future; Mimi and Stevie go on a road trip in hopes of discovering the truth; and Joseline makes a confession. Later, D. Smith approaches Scrappy concerning his insensitive post on social media.

Episode

10

-

Final Goodbye

Deb's panel discussion on bullying has an unexpected outcome. D. Smith helps Ariane find her voice. Scrapp has an emotional goodbye with his son, King, and spends his last night of freedom surrounded by loved ones.

Dime is in for quite a shock while on a date with Scrappy; Tommie finds a hotel receipt with Karlie's name on it in Scrapp's vehicle; and Joseline requests assistance from Mimi. Later, Mimi discovers that Stevie is harboring secrets.

Episode

8

-

Common Ground

Scrapp DeLeon is given terrible legal information; K. Michelle runs into D. Smith and Betty Idol at her celebration; and Jessica Dime moves her relationship with Scrappy to the next level. Later, Tiarra and KK look for common ground.

Episode

7

-

Playing With Fire

Karlie has a new boy in her life; Stevie J threatens to cut ties with Joseline; K. Michelle comes back with a vengeance; and Mimi comes to a turning point with Chris. Later, Jessica Dime triggers a fallout between Bambi and Scrappy.

Episode

6

-

Mother of All Problems

An unexpected guest shows up at Joseline's celebration; the problems in Momma Dee's marriage become apparent; Scrappy finds out about Bambi's extracurricular endeavors; and the King family is split over a loss. Later, Deb Antney commands a sit down.

Episode

5

-

Watch Your Back

Joseline spreads rumors about Karlie Redd, Stevie J and KK; Kirk's daughter requests assistance with her music career; and Tommie's perceptions about Scrapp keep growing. Later, Mimi is concerned about Stevie J and Chris meeting for the first time.

Joseline is back in Atlanta ready to fight; Scrappy and Rasheeda discuss their problems; Karlie lets it all hang out with Lyfe Jennings; and K. Michelle appears. Later, Scrapp DeLeon gets upset with KK about her relationship with Tiarra.

Tammy's luncheon with D.Smith and Betty takes an unexpected turn. Stevie J is home from his Hollywood adventures in LA. Waka Flocka returns to the ATL for an event. Scrapp sets up a meeting with Tiarra and Tommie.

Episode

2

-

Full Disclosure

Tension erupts between Tommie and Tiarra at Mimi's party. Tiarra gives Scrapp an ultimatum. Tammy discovers some surprising news about a new model that she wants to hire.

Episode

1

-

Of Kings and Queens

In the season premiere, Mimi's new relationship has everyone talking in Atlanta. Momma Dee exterminates treason in the palace after Rasheeda and Kirk abandon Scrappy.
Season
4
19 full episodes
Episode

100

-

After Party Live! (13)

Cast members discuss the episode, giving viewers a chance to ask and get answers to any questions they have.

Episode

19

-

The Reunion, Part 2

The cast continues to discuss the drama of this season. Rasheeda and Joseline exchange words while a revelation from Momma Dee leaves everyone speechless.

Episode

18

-

The Reunion, Part 1

The cast reunites to discuss the drama of the season.

Momma Dee's royal wedding day is finally here, Margeaux divulges a secret to Nikko, and Stevie makes a big decision and surprises Mimi.

Episode

16

-

Bait and Switch

Kirk puts together a big surprise for Rasheeda.

Momma Dee plans her dream wedding.

Kirk and Tony try negotiating a truce between Rasheeda and Kalenna.

Stevie tries to give Nikko a taste of his own medicine while Karlie and Sino plot revenge on Khadiyah.

Episode

12

-

Blast From the Past

Kalenna is on the look out for a new manager.

Joseline and Stevie head to L.A. for business.

Episode

10

-

Friends With Benefits

Jessica Dime dishes on her old friend Joseline, leading to a showdown between them at last.

Mimi finally tells the truth to her best friend Ariane. Joseline and Stevie perform at the opening of Tony and Kalenna's club. Margeaux drops a huge bomb on Nikko.

Episode

8

-

The Truth Hurts

Khadiyah faces Yung Joc's exes, and Kirk becomes the peacemaker between Ashley and Rasheeda.

Episode

7

-

Three Ring Circus

Margeaux and Nikko continue to dismantle Mimi's side of the sex tape saga. Kirk discovers Rasheeda's plans to auction off his assets.

Episode

6

-

Face the Music

Momma Dee holds court to air out the grievances in the palace. Stevie J's future remains in the balance as he heads to NY to face his day in court.

Episode

5

-

Rumor Has It...

Margeaux and Joseline fire up rumors about Mimi's role in the sex tape controversy. Momma Dee receives an offer she has to refuse. Rasheeda learns Kirk is over budget and out of excuses.

Margeaux arrives in Atlanta and forms an unlikely friendship while Stevie faces legal issues.

Episode

3

-

Rehabilitation

Erica's actions threaten to land Scrappy behind bars. Sina plans to win back Yung Joc by any means necessary. Karlie's grand opening goes up in flames, along with several of her friendships.

Yung Joc tries to restart the fire with an old flame. Rasheeda gets some alarming information from Kirk's new artist.

Episode

1

-

The Danger Zone

Stevie J's bad behavior leaves Mimi's newest business venture in jeopardy. Erica struggles with Scrappy over child support. Kirk lands a new "office" and a new artist right under Rasheeda's nose. Nikko tries to mend his broken relationships and everyone wonders, "where's Joseline?".

Episode

0

-

Love & Hip Hop Live: The Wedding

After watching their love journey over the coarse of the last few years, Yandy & Mendeecees finally get Married!
Season
3
21 full episodes
Season
2
17 full episodes
Season
1
12 full episodes
If You Like Love & Hip Hop: Atlanta, Then Try...
Most Popular Love & Hip Hop: Atlanta Episodes
Season 5 Episode 19

Exposed and Unfiltered: Part 2

8/08/2016

Season 5 Episode 1

Of Kings and Queens

4/04/2016

Season 5 Episode 18

Exposed and Unfiltered: Part 1

8/01/2016

Season 5 Episode 16

Heart to Heart

7/18/2016

Season 5 Episode 14

Funny Business

7/04/2016
Love & Hip Hop: Atlanta News
Love & Hip Hop: Atlanta Video Clips & Extras