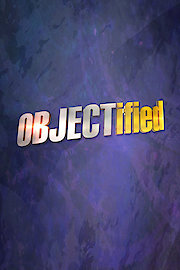 Watch OBJECTified
OBJECTified is a FOX News Channel series that is a one-on-one conversation between TMZ's founder and managing editor, Harvey Levin, and various celebrities. The show explores personal, emotional, and often never-before-told stories through cherished possessions, photos, and footage from the guest's past.
The show premiered on September 17, 2016, and features a diverse lineup of guests from celebrities, politicians, athletes, and business leaders. The guests narrate sentimental stories and meaningful moments in their lives through objects that hold a special place in their heart or tell a significant story.
During the show, the guests share their collection of treasured possessions, which include photographs, letters, artworks, and various other keepsakes. Harvey Levin then interviews them, asking them to share the significance and sentimental history of each of the items on display.
One of the guests in the first season of OBJECTified is Pamela Anderson. Anderson discusses her personal life and career journey and how she rose to fame with the help of her iconic red Baywatch swimsuit. She also shares about her experience being a mother, her thoughts on the current state of the world, and what keeps her inspired at her age.
Another notable guest on OBJECTified is Arnold Schwarzenegger, who shares the personal story behind his Conan sword, family photos, and some unexpected personal insights. Schwarzenegger, known for his illustrious career in bodybuilding, acting, and politics, reflects on his early life and how he overcame adversity and hardship to achieve his success.
The guests also discuss their challenging moments and how they overcame them. The show allows them to open up about aspects of their life that they may have not shared publicly before. It humanizes them and gives viewers a glimpse into the personalities of these individuals outside of the characters they portray in public.
In addition to Pamela Anderson and Arnold Schwarzenegger, other guests on OBJECTified include Floyd Mayweather, Mark Cuban, Hulk Hogan, Ivanka Trump, and more. Every episode offers a fresh perspective by uncovering little-known facts about the guests.
The show is produced by Harvey Levin, and the team at TMZ, which is known for their celebrity scoop and breaking news. Fans of the series appreciate the personal and social insights that the program provides. They like the idea of seeing hidden aspects of some of their favorite celebrities and the emotions, experiences, and stories behind their fame.
OBJECTified offers a fascinating and fresh perspective on some of the world's most influential and noteworthy people. It is an opportunity to reveal a more human side of them instead of merely mourning or idolizing them. The people profiled in this show are relatable, and the stories of inspiration and triumph valuable to anyone. Overall, the show is an interesting watch that can be enjoyed by anyone interested in getting a closer glimpse into the lives of some of their favorite celebrities.