The First 48: Most Shocking Twists
The First 48: Most Shocking Twists is the 23rd series in A&E's "First 48" TV series franchise. This show features updates on cases from The First 48, including all-new interviews with the detectives involved with the original cases.
Friday 8:00 PM et/pt on A&

1 Season,

4

Episodes

February 3, 2017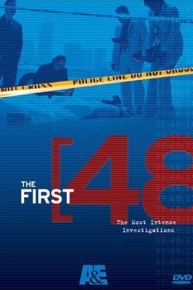 The First 48: Most Shocking Twists Full Episode Guide
Episode

4

-

The House on Madrona Street

An examination into an Atlanta woman found naked and dead in an abandoned house reveals more unsettling facts.

Episode

3

-

Division / Loose Ends

A 24-year-old father of two is shot in the street; a 27-year-old man is found dead in a field; police are stunned to learn the two cases are connected.

Episode

2

-

The Passenger / Death Call

An Oklahoma guy is shot down behind the wheel of his vehicle; a lady receives a warning that her son is about to be killed.

Episode

1

-

Marked for Death

A married man with four young children gets robbed and shot to death outside an abandoned house; investigators learn that their victim held a secret that could lead to his killer.