Watch Instant Star
The television program Instant Star is a Canadian based program which had a four year run, starting in September 2004 and lasting until June 2008. The television program focused on Jude Harrison, a teen music competition winner (similar to American Idol, only known as Instant Star). Although the program was set around music it wasn't just a musical number over and over. Instead, Instant Star wanted to develop rich characters as it shoed Jude's struggle's in the recording industry and his overall experience.
Instant Star is is geared more towards older children than actual adults, although it proved a hit with both audiences as it received a large number of Germini Awards for Best Children's or Youth Fiction Program.
The television series, which had a total of 52 episodes, started with Jude Harrison trying out for the musical competition program Instant Star. The pilot episode gave a quick background over Jude and what he had to go through to make it to the final matchup n Instant Star. Upon winning the music competition his normally life quickly turned upside down as he essentially become a new celebrity and sensation overnight. This put a bit of a strain on his personal relationships with friends and family members as he tried not to change while adapting to his new life as a professional musician.
On ever single episode of Instant Star, Jude is faxed with some sort of program he must deal with. The different issues arose from just about every single aspect of his life, ranging from personal and family life to the music industry. This proved a rather interesting insight into the music industry as your'e able to gain a bit of knowledge as to what takes place during the recording process. This is one of the fantastic aspects of the show, especially as it is geared towards a younger audience who might not have received this sort of exposure through other programs on the television.
Instant Star received a good amount of success, especially for a Canadian program which is usually overshadowed by its United States counterpart programs. However, the show did broadcast in over 120 countries and proved fruitful in its 50 plus episodes (which actually is a rather long run in terms of Canadian television, which is different from American based programming as these seasons run much longer and the contracts are tired in for a greater length of time).
Echo Bridge Entertainment

4 Seasons,

52

Episodes - Canceled

Drama

,

Children

10

/
Watch Full Episodes of Instant Star

Season 4, Episode 13
London Calling (22:00)
Season 4, Episode 12
Gimme Gimme Shock Tr... (22:00)
Season 4, Episode 11
She Walks on Me (22:00)
Season 4, Episode 10
Every Breath You Tak... (22:00)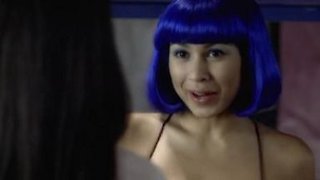 Season 4, Episode 9
Possession (22:00)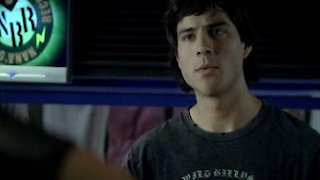 Season 4, Episode 8
Brillant Mistake (22:00)

Instant Star

Full Episode Guide
Season
4
12 full episodes
Episode

13

-

London Calling

Episode

12

-

Gimme Gimme Shock Treatment

Episode

11

-

She Walks on Me

Episode

10

-

Every Breath You Take

Karma couldn't be happier and her head couldn't be huger. But when the show airs, she is mortified. Karma has been reduced to the role of harpy, the villain of her on-screen life.

Episode

8

-

Brillant Mistake

Episode

7

-

Not an Addict

Episode

2

-

She Drives Me Crazy

Episode

1

-

Your Time Is Gonna Come
Episode

13

-

All I Want is You

Episode

12

-

Sympathy for the Devil

Episode

11

-

Celebrity Skin

Episode

10

-

Nowhere to Run

Episode

7

-

The Long and Winding Road

Episode

6

-

Heart of Gold

Episode

4

-

Helter Skelter

Episode

2

-

Like a Virgin

Episode

1

-

Lose Yourself
Season
2
12 full episodes
Season
1
12 full episodes
If You Like Instant Star, Then Try...
Most Popular Instant Star Episodes
Season 4 Episode 13

London Calling

8/31/2008