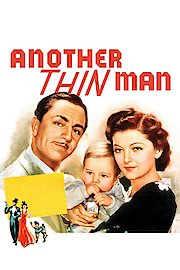 Watch Another Thin Man
"Their Merriest Hit! Mr. and Mrs. Thin Man Have a B-A-B-Y!"
Passed
1939
1 hr 43 min
The third installment of the Thin Man series sees the detective duo of Nick and Nora Charles dragged into another mystery that has more to it than may at first be seen. Nora's lawyer Burt McKay, who is responsible for administering her father's fortune calls in Nick and Nora when he is threatened by Phil Church. After Nick and Nora begin investigating McKay is murdered and everyone, apart from Nick, believes Church is the culprit.