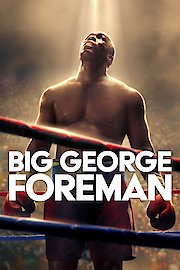 Watch Big George Foreman: The Miraculous Story of the Once and Future Heavyweight Champion of the World
"When life gives you a second chance, don't do it for yourself. Do it for everyone you love."
PG-13
2023
2 hr 9 min
45
The life and boxing career of George Foreman.