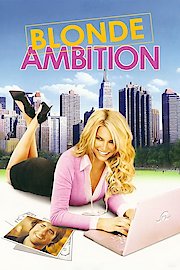 Watch Blonde Ambition
"Small-town girl. Big-time dreams."
PG-13
2007
1 hr 33 min
This is a comedy about a girl, Katie Gregerstich who left her small sized city for more opportunities. The plot centers around Katie's path once she in the big apple. Katie first goes to New York to visit her boyfriend Billy, but she catches him with another woman, and the two break up. Katie not wanting to go home defeated she stay on in New York seeking whatever olive branch she can find. She starts off doing errands for various companies, and quickly rises up the career ladder by becoming very successful in corporate America. As Katie finds success in the boardroom, she is also seeking a satisfying love life.