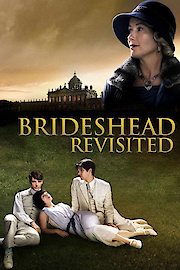 Watch Brideshead Revisited
"Every temptation has its price."
PG-13
2008
2 hr 13 min
64
Brideshead Revisited is a 2009 film that Juliet Jerrold directed. Andrew Davies and Jeremy Brook wrote a screenplay based on the 1945 book by Evelyn Waugh. It had been first on TV in 1981. In July 2009, this movie debuted on 33 screens in the United States. It only grossed about $330,000 on its first weekend, earning a rank of 21st at the box office. It went on to earn about $6 million in North America and about $7 million internationally. The total that it made was about $13 million. Brideshead is an estate that is owned by the family named Marchmains. Charles Ryder befriends one of the Marchmains and visits the estate with his new-found friend. The rest of the movie recounts his time with the family.