Watch Bridge of Spies
"In the shadow of war, one man showed the world what we stood for."
A lawyer named James Donovan, whose specialty is in insurance settlements, agrees to take on the case of a KGB spy, Rudolph Abel, after federal agents find incriminating documents in his room. No one thinks, not even Donovan's own wife, that Donovan will try very hard to get the spy acquitted, even though Donovan takes his work seriously. When he tries to give Abel a fair trial, it's met with hate mail and an attempt on Donovan's life. He still pushes on to give Abel a fair defense.
The verdict on Abel is that he is guilty on all charges. Donovan tries to appeal to the judge for thirty years, and takes the case to the Supreme Court to say that the evidence in the case is tainted by a bad search warrant. He loses 5-4.
After two Americans (Frederic Pryor and Francis Gary Powers) are captured by Soviets, Donovan tries to put a two-for-one trade together. Powers was shot down while on a U-2 spy plane, while Pryor is an American economics graduate student trying to get his girlfriend into West Berlin before the Wall goes up. The CIA only wants one prisoner, Powers, but will allow for negotiations about Pryor to happen as long as they don't damage their chances to get Powers back.
|
2015
|
2 hr 15 min
|

/

10
Cast

Studio

Director

Steven Spielberg

Language

English
More Like Bridge of Spies
Bridge of Spies News
Weekend Box Office: How Did Oscar Winners Do?
February 29, 2016 @ 4:06 am PST
|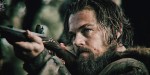 Now we know which films the Academy thinks were the best of 2015. Last weekend, moviegoers voted for the top films with their ticket dollars. How did the results of the two competitions compare?
Read More

Weekend Box Office: Martian Beats the Newcomers
October 26, 2015 @ 4:33 am PST
|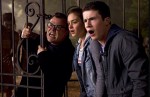 The bumper crop of new movies this past weekend was supposed to get theatergoers excited about all the new choices, but all it really did was renew their enthusiasm for a movie that's been out for a month already.
Read More

Oscar Favorites: Who's Got the Best Chance of Winning?
February 25, 2016 @ 10:30 am PST
|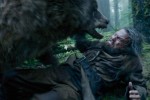 For many movie fans, the Oscars are as much a chance to place playful bets as they are a time to pay tribute to the Academy's favorite movies. With that in mind, it's helpful to know who are the favorites in the top categories.
Read More

Weekend Box Office: Goosebumps Scores, Crimson Peak Starts Strong
October 17, 2015 @ 9:29 am PST
|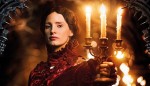 It's late October, and this weekend's creepiest new releases are drawing crowds at the theater box office. Whether those crowds are bigger than the crowds lining up to see The Martian is still an open question.
Read More


Watch Bridge of Spies Trailer

Watch Bridge of Spies Online - Watch online anytime anywhere: Stream, Buy, Rent
Bridge of Spies is currently available to watch and stream, buy, rent on demand at Amazon, Vudu, Google Play, FandangoNow, YouTube VOD, iTunes online.