Watch Spotlight
"Break the story. Break the silence."
Spotlight is a 2015 drama that is directed by Thomas McCarthy, and written by Josh Singer and McCarthy. The movie was produced by open Road Films and shown in the 72nd annual Venice International Film Festival as well as the Telluride Film Festival and the 2015 Toronto International Film Festival. The film was initially released to the public on November 6th of 2015.
Starring Mark Ruffalo, Michael Keaton and Rachael McAdams, the movie follows the Boston Globe's Spotlight Team. The Spotlight team is well known for being the oldest newspaper investigating unit in America, and one of the most reputable. The film centers around the investigation of John Geoghan, a Roman Catholic priest who was accused of molesting and sexually assaulting more than 80 young men during his time with the church.
The film's plot is mainly constructed using a number of the stories from the original investigating team, and interviews that were conducted by reporters Sacha Pfeiffer and Michael Rezendes throughout the course of the investigation despite the constant roadblocks and cover ups by the Boston Archdiocese.
Despite its unfavorable view of the clergy, many church leaders have given the film high ratings for its honesty and the fact that the film has forced the church to deal with problems that otherwise might have continued to stay locked behind closed doors.
|
2015
|
2 hr 8 min
|

/

10
Cast

Studio

Director

Tom McCarthy

Language

English
More Like Spotlight
Spotlight News
'Battlefield' Game to Become TV Series
July 12, 2016 @ 6:30 am PST
|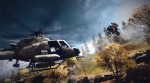 It's been a popular shoot-em-up game for years, but now the franchise is going to take aim - for the second time - at becoming a popular TV series.
Read More

Weekend Box Office: How Did Oscar Winners Do?
February 29, 2016 @ 4:06 am PST
|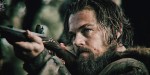 Now we know which films the Academy thinks were the best of 2015. Last weekend, moviegoers voted for the top films with their ticket dollars. How did the results of the two competitions compare?
Read More

New on Netflix for June: Jurassic Park, Pretty Little Liars and More
May 24, 2016 @ 4:12 am PST
|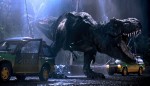 A recent award winner, classic fantasy and loads of new episodes of series TV are on the menu of new offerings at Netflix in June.
Read More


Watch Spotlight Trailer

Spotlight | "Control Everything" Clip | Global Road Entertainment
|
0:58
Watch Spotlight Online - Watch online anytime anywhere: Stream, Download, Buy, Rent
Spotlight is currently available to watch and stream, download, buy, rent on demand at Netflix, Amazon, Vudu, Google Play, FandangoNow, iTunes, YouTube VOD online.