Crazy Joe
"No killer of the streets ever gave it or got it like Crazy Joe!"
Crazy Joe is a violent 1974 action film based on the true life of small-time Mafioso figure "Crazy" Joey Gallo. The film is produced by Dino De Laurentiis and directed by notable Italian director and screenwriter Carlo Lizanni. Crazy Joe (Peter Boyle) is a small-time hood and member of the Falco crime family, along with his brother Richie (Rip Torn). Disgrutled because of his perceived lack of respect, Gallo's crew wages a bloody war with the Falco family. Don Vittorio (Eli Wallach) attempts to negotiate a truce, which doesn't go well. Joe is ultimately set up on a phony gun charge, which nets him eight years in prison. While doing time, Joe strikes up a friendship with black revolutionary Willy (Fred Williamson). He educates himself and preaches his hippy-like philosophy regarding life.
Willy is able to manipulate a prison riot in his favor to get an early release. He offers Joe assistance if needed in his war against Falco family second in command Vince Coletti (Charles Cioffi). After Joe's release, he resumes his professional relationship with Willy, who has now established his position within the black gang movement. Coletti is making his own waves within the Mafia, and his delusions of grandeur doesn't set to well with Vittorio. Joe also raises the ire of Vittorio once his mingling with black gangs comes to light. Vittoria decides both Coletti and Joe are more trouble than they're worth and should be killed.
Vittorio hires a black man to kill Coletti during a Columbus Day event. Coletti's death initially causes friction between Willy and Joe, as Joe suspects he has been set up to take the fall. After much thought, Willy concludes the bond between he and Joe is unbreakable. Joe has once again overplayed his hand with the Mafia, and is oblivious to the dangers right in front of him. After a meeting at a Little Italy restaurant, Joe is cut down in a hail of gunfire.
|
1974
|
1 hr 40 min
|

/

10
Cast

Peter Boyle

,

Paula Prentiss

,

Fred Williamson

,

Rip Torn

Director

Carlo Lizzani

Produced By

Nino Crisman, Dino De Laurentiis, Peter Zinner

Language

English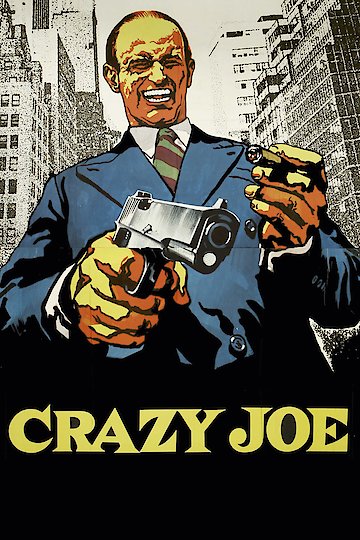 Also directed by Carlo Lizzani
Also starring Peter Boyle