Watch Dallas Buyers Club
"Sometimes it takes a hustler to change the world"
The Dallas Buyers Club, starring Matthew McConaughey and Jennifer Garner, tells the true story of a man determined to fight against AIDS. In 1985, Ron Woodroof was a hard-living redneck who loved women and parties. That all changed after he suffered a work related injury and was rushed to the Emergency Room. He tests positive for AIDS and is given only thirty days to live.
Angered at having a disease associated with the "faggots" he hates, and with the idea that this disease could kill him so quickly, he throws a fit and storms out of the Emergency Room. At first ignoring the reality, then diving into research on the disease and finally accepting that those suffering from the disease have little medical hope for a cure, he looks outside the United States. It is a race of one man against himself, the Government and a terminal disease.
|
2013
|
1 hr 57 min
|

/

10
Cast

Studio

Director

Jean-Marc Vallee

Language

English
More Like Dallas Buyers Club
Dallas Buyers Club News
'Big Little Lies' Set to End Successful Run
March 31, 2017 @ 12:55 pm PST
|
Read More

Larry Hagman and Linda Gray Returning for 'Dallas' Reboot
February 02, 2011 @ 11:42 am PST
|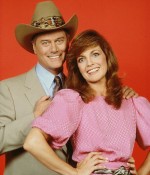 Dust off your cowboy hats and shine up those cowboy boots! One of your favorite shows from the 80s is getting resurrected – again! This time it seems that "Dallas" is making a comeback and the old stars like Larry Hagman and Linda Gray are still on board! Even Patrick Duffy has signed up to return to Dallas and see if there is still interest in the show that has been over for close to 20 years.
Read More

Golden Globe Nominations: Yes to '12 Years a Slave,' No to 'The Butler'
December 12, 2013 @ 9:54 am PST
|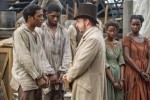 The Golden Globe Awards unveiled their nominations this week, and as always the ranks of nominees were filled with A-list stars. There was a big name or two missing from the list, however, and some observers were surprised that the traditionally celeb-friendly Golden Globes missed the chance to nominate the likes of Oprah Winfrey and Harrison Ford.
Read More


Watch Dallas Buyers Club Trailer

DALLAS BUYERS CLUB Trailer ( Matthew McConaughey, Jennifer Garner, Jared Leto)
|
2:52
Watch Dallas Buyers Club Online - Watch online anytime anywhere: Stream, Download, Buy, Rent
Dallas Buyers Club is currently available to watch and stream, download, buy, rent on demand at Netflix, FlixFling VOD, Amazon, Vudu, Google Play, iTunes, YouTube VOD online.