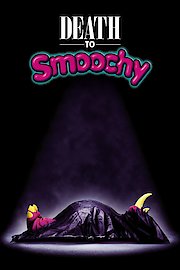 Watch Death to Smoochy
"Get ready for an unexpected hit."
R
2002
1 hr 47 min
38
Death to Smoochy is a 2002 dark comedy film starring Robin Williams, Danny DeVito and Edward Norton. The film follows "Rainbow" Randolph Smiley, as he is fired from his job as a host for a popular kids television show, and watches as his replacement Sheldon Mopes rises to fame with his lovable character Smoochy the Rhino. Smiley plots to kill Smoochy and makes several tries at it, all while attempting to regain his own fame. And that's not the only issue that Mopes is dealing with. Mopes finds out that he is losing control of his character's creative control to his boss, but negotiates a new contract naming himself executive producer. He is later confronted by the Irish Mob and is convinced to add a new character to the show, played by a former boxer and more insanity and attempts on his life are made by several parties other than Smiley.