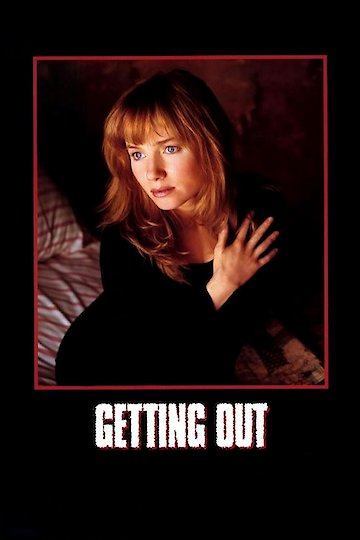 Watch Getting Out
1994
1 hr 40 min
Getting Out is a 1994 made-for-TV movie that follows the story of Arlene Holsclaw, a woman who has just been released from prison after serving a 10-year sentence for killing her abusive father. Rebecca De Mornay stars as Arlene, a damaged and troubled woman who is trying to start a new life for herself on the outside. As she struggles to adjust to life outside of prison, Arlene finds herself constantly haunted by the memories of her past. She is plagued by nightmares of her father and the trauma that she experienced at his hands. She is also struggling to connect with her mother, who was abusive in her own way and did nothing to protect Arlene from her father's wrath.
In her attempts to move forward, Arlene takes a job at a local thrift store and develops a close bond with her coworker Ruby (Carol Mitchell-Leon). She also begins a romantic relationship with a parole officer named Joe (Robert Knepper). However, as Arlene tries to rebuild her life, she finds that the past is never far behind.
Throughout the movie, we see flashbacks of Arlene's traumatic childhood and the events that led up to her killing her father. These flashbacks provide insight into Arlene's character and help us to understand the depth of her trauma. We see a young girl who is subjected to physical and emotional abuse at the hands of her father, and who has no one to turn to for help.
As Arlene's relationship with Joe blossoms, she must also confront the fact that she may be pregnant with her father's child. This revelation sends Arlene spiraling back into her past, and she must confront the demons that she has been trying to outrun.
Getting Out is a powerful and emotional film that sheds light on the lasting effects of abuse and trauma. It is a story about a woman who is trying to find her way in the world after enduring unspeakable horrors, and it is a testament to the strength of the human spirit. The performances of the cast are exceptional, particularly Rebecca De Mornay, who gives a nuanced and layered portrayal of a woman who is both strong and vulnerable.
Overall, Getting Out is a movie that is both harrowing and hopeful. It shows us that no matter how difficult our past may be, there is always the possibility of healing and moving forward. It is a movie that will stay with you long after the credits have rolled.
Getting Out is a 1994 drama with a runtime of 1 hour and 40 minutes. It has received moderate reviews from critics and viewers, who have given it an IMDb score of 5.9.