Watch God's Not Dead
"What do you believe?"
In this Christian drama, academia is cast as the enemy as a philosophy professor tries to coerce his students into becoming atheists. Despite its fantastic, biased premise and overwhelmingly negative reviews, the low-budget film was a commercial success and spawned a (less successful) sequel about more persecuted Christians.
|
2014
|
1 hr 53 min
|

/

10
Cast

Studio

Director

Harold Cronk

Language

English
God's Not Dead News
'God's Not Dead' Sued for Copyright Infringement
June 08, 2016 @ 4:39 am PST
|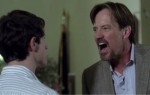 A screenwriter wants not just a share of the Christian movie's earnings, but the whole financial pie, because she says the idea behind the low-budget hit was hers to begin with.
Read More

Weekend Box Office: 'Transcendence' Bombs, 'Heaven' Scores
April 20, 2014 @ 12:19 pm PST
|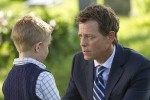 In the future, Johnny Depp might want to start dressing like a pirate again. The performance of "Transcendence" over the weekend reinforces the argument that no one wants to see him unless he's in the role of Captain Jack Sparrow.
Read More

Everything Coming To (and Leaving) Netflix in March
February 24, 2015 @ 6:19 pm PST
|
Read More


Watch God's Not Dead Trailer

God's Not Dead | Official Full Movie Trailer
|
2:46
Watch God's Not Dead Online - Watch online anytime anywhere: Stream, Buy, Rent
God's Not Dead is currently available to watch and stream, buy, rent on demand at Vudu, Google Play, FandangoNow, iTunes, YouTube VOD online.