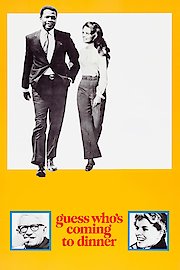 Watch Guess Who's Coming to Dinner
"A love story of today."
Approved
1967
1 hr 48 min
63
This film was clearly in line with the civil rights of the late 1960's. The film centers around a young white woman, who comes home to visit her parents with her fiance. Her fiance is a black man. Both are well educated and support and love each other. Her parents are not so sure they approve. At the time, this film struck a few nerves and inspired dinner conversations across America.