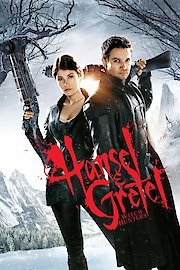 Watch Hansel and Gretel: Witch Hunters
"Classic tale. New twist."
R
2013
1 hr 28 min
23
The movie Hansel and Gretel Witch Hunters is a new spin on the children's tale of the two kids taken by a witch that wanted to eat them for a meal. Actually, it is not a spin on the ancient story; it tells the story about the children that grew up after surviving their traumatic battle with the witch. The story of the movie includes new weapons that aid the heroes in their fight against witches and all of the evils that are hiding within the world. The pair do not depend on weapons to fight their foes they also fight by using their physical weapons.