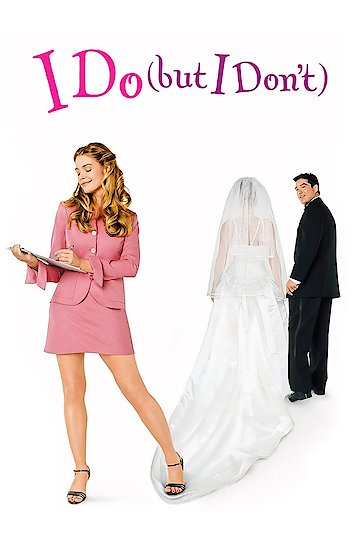 Watch I Do But I Don't
"The perfect wedding planner is about to step into a perfect mess."
TV-PG
2004
1 hr 37 min
"I Do But I Don't" is a romantic comedy from 2004 starring Denise Richards, Dean Cain, and Karen Cliche. It tells the story of a young woman named Denise who is about to get married to a man named Roger. However, things take a turn for the worse when she realizes that Roger is not the man of her dreams. Denise is a successful wedding planner who has dreamed of getting married and having the perfect wedding herself. When she meets Roger, who seems to have everything she's looking for in a man, she thinks she's found the one. Roger is good-looking, wealthy, and successful; he seems to be the perfect partner for Denise.
However, as they get closer and closer to their wedding day, Denise begins to notice things about Roger that she doesn't like. He's selfish and only cares about himself and his own needs. He doesn't seem to care about Denise or her dreams, and he's more interested in his own career than in their relationship.
Just when Denise is about to call off the wedding, she meets Ben, a handsome and charming man who seems to be everything Roger isn't. Ben is kind, caring, and supportive, and he seems to genuinely care about Denise and her happiness. As Denise starts to fall for Ben, she's faced with a difficult decision: should she go ahead with the wedding to Roger, or should she take a chance on Ben and pursue her dreams?
Throughout the movie, Denise grapples with her feelings for both men, unsure of what she really wants. She's forced to confront her own fears and insecurities, as well as her hopes and dreams for the future.
As the wedding day approaches, Denise is faced with a series of unexpected events and unforeseen circumstances that force her to reexamine her priorities and decide what she really wants. Will she go through with the wedding to Roger, or will she follow her heart and take a chance on love with Ben?
"I Do But I Don't" is a heartfelt and funny romantic comedy that explores the ups and downs of love and relationships. With a talented cast and a charming storyline, it's a must-see movie for anyone who loves a good romance.
I Do But I Don't is a 2004 comedy with a runtime of 1 hour and 37 minutes. It has received moderate reviews from critics and viewers, who have given it an IMDb score of 5.5.