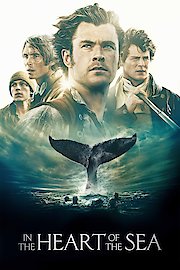 Watch In the Heart of the Sea
"Based on the incredible true story that inspired Moby Dick"
PG-13
2015
2 hr 2 min
47
"In The Heart of The Sea" (2015) is an upcoming historical American film based on Nathaniel Philbrick's book. It's an account of a disaster at sea that inspired "Moby Dick." A crew of whalers went after a large sperm whale that, enraged, attacked and sank their ship. The crew were left a thousand miles from land and traveled for 90 days before reaching South America. Some of them died on the way and the survivors had to turn to cannibalism to avoid starving.