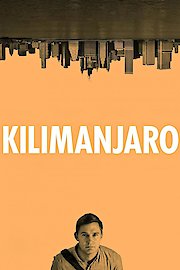 Watch Kilimanjaro
NR
2013
1 hr 20 min
Kilimanjaro is a drama film, released in 2013, directed by Walter Strafford, and produced by Brian Geraghty. The movie takes its name from the Tanzania's highest mountain, Mount Kilimanjaro, which sets the tone of the movie. The protagonist, an introspective and melancholic man named Doug (played by Brian Geraghty), is a hard-working man who works at a cold storage facility in New York. He leads a routine life, void of any excitement, which makes him question the purpose of his existence. He is attempting to climb the mountain, along with his friend Jay (played by Diego Klattenhoff), in a bid to escape from the monotony and to find some meaning to his life.
However, Doug's expedition was put in jeopardy when he was faced with a heartbreaking event- his girlfriend/partner, a talented artist, suddenly left him without any explanations. This incident further heightened his need to climb Kilimanjaro, and he embarks on his journey, hoping to find some answers to his questions.
The plot revolves around Doug's journey, starting from the cold storeroom in the facility where he works, to the summit of Mount Kilimanjaro. The film takes a philosophical turn as Doug explores the nature of his existence, as well as his perception on life, death, and legacy. The movie poses several questions in the viewer's mind, including the importance of relationships, connections, and bonds. In addition, it also raises questions such as what do we leave behind, what do we aspire for, and what is the worth of our lives.
As we watch Doug embark on his journey, we are introduced to Eleanor (played by Abigail Spencer), an enigmatic and intriguing artist that Doug met a few months ago. They start a friendship that grows over time, and as the film progresses, we get to see their relationship evolve.
Throughout the movie, we see brief glimpses of Doug's life as he tries to understand why Eleanor left him; this adds an emotional twist to the narrative, making it a poignant look at the human condition.
Although the movie ends with Doug reaching Mount Kilimanjaro's summit, the film's focus is the journey, not the destination. The film itself feels like a contemplative journey, where we are asked to think more about our lives, the legacy we leave behind, and the significance of our existence.
The movie's soundtrack is predominantly acoustic, which enhances the emotionality of the film. The cinematography is beautiful, as it captures the picturesque view of Mount Kilimanjaro and Tanzania's breathtaking landscape, adding to the movie's overall appeal.
Kilimanjaro is not a movie that should be watched passively. It is a film that requires a lot of introspection from its viewers, to look beyond the surface and to think about one's own life, the meaning of our existence, and what we live for.
In conclusion, Kilimanjaro is an emotional journey that explores the human condition and serves as a poignant reminder that the journey is more important than the destination. The movie is a must-watch for anyone who is looking for self-exploration or yearns to watch an introspective and emotive film that will leave their minds racing long after the credits have rolled.
Kilimanjaro is a 2013 romance movie with a runtime of 1 hour and 20 minutes. It has received moderate reviews from critics and viewers, who have given it an IMDb score of 6.0.