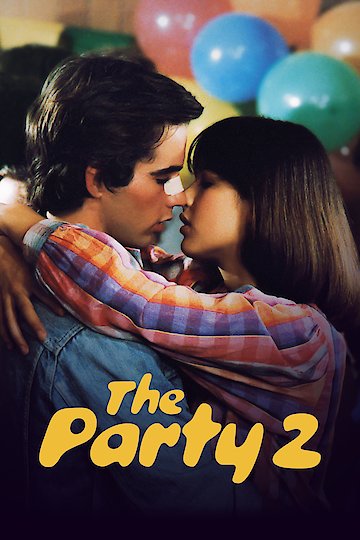 Watch La Boum 2
PG
1982
1 hr 49 min
La Boum 2 is a French coming-of-age movie from 1982, directed by Claude Pinoteau. It is the sequel to the successful film La Boum, released in 1980. The movie follows the story of Vic (played by Sophie Marceau), a 14-year-old girl who is experiencing the highs and lows of adolescence. The movie is set two years after the events of the first film. Vic's parents, François and Françoise (played by Claude Brasseur and Brigitte Fossey), are still very much in love and happily married. However, Vic is feeling neglected and unloved by her parents, who she feels are overly preoccupied with their own lives. As a result, she begins to act out and rebels against their authority.
Vic's main concern is boys, and she is determined to find a boyfriend. She has a crush on Philippe (played by Pierre Cosso), a handsome and charming boy who works at a nearby bar. However, she is jealous when she discovers that he has a girlfriend named Penelope (played by Lambert Wilson).
Vic's best friend, Poupette (played by Denise Grey), is supportive but also has her own problems. Her son, Julien (played by Alexandre Sterling), is having a tough time at school, and Poupette is worried about him. Furthermore, she has begun to have doubts about her relationship with her long-term boyfriend.
The main theme of La Boum 2 is growing up and learning to deal with the challenges of adolescence. Vic is struggling to find her place in the world and to gain the independence she craves. She is torn between her desire to belong and the need to assert her own identity. In the end, she learns to stand up for herself and to make choices that are right for her.
The movie is full of humor, romance, and drama. There are many funny moments, especially in the scenes where Vic and Poupette are trying to cope with the complexities of teenage life. The romantic subplot is engaging, with Vic torn between her attraction to Philippe and her loyalty to her friend Penelope. The drama comes from the conflicts between Vic and her parents, as well as the challenges faced by Poupette and Julien.
The soundtrack of the movie is also notable, featuring several catchy songs by popular French singers such as Lio and Richard Sanderson. The most famous song from the movie is "Reality" by Richard Sanderson, which became a hit single in France and other European countries.
Overall, La Boum 2 is a charming and engaging movie that captures the spirit of teenage rebellion and coming of age. The performances by the cast are excellent, particularly Sophie Marceau, who shines as the feisty and determined Vic. The movie has become a cult classic and remains a favorite of French cinema lovers.