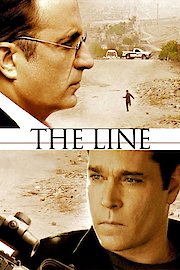 Watch La Linea
"Stay on your side."
R
2009
1 hr 32 min
La Linea is a gritty crime drama from 2009 starring Ray Liotta, Andy Garcia, and Esai Morales. Directed by James Cotten, the movie tells the story of a seasoned assassin named Mark Shields (Ray Liotta) who is hired by a mysterious and powerful cartel boss named Pelon (Esai Morales) to eliminate a rival gang leader. However, things get complicated when Shields finds himself caught in the middle of a dangerous power struggle between Pelon and a corrupt DEA agent named Charlie Wade (Andy Garcia).
The film takes place in the border town of Ciudad Juárez, Mexico, and is filled with tense and violent scenes that give viewers a glimpse into the gritty underworld of the drug cartels. The cinematography is dark and moody, with lots of shadows and dimly lit alleys that add to the sense of danger and paranoia that permeates the story.
At the heart of the movie is Ray Liotta's character, Mark Shields. Liotta brings his signature intensity to the role, imbuing Shields with a world-weary cynicism that hints at a life of violence and regret. Shields is a complicated character, a damaged man who has been both victim and perpetrator in the cycle of violence that consumes the border town. Liotta's performance is nuanced and restrained, allowing Shields to convey his emotions through subtle gestures and glances rather than over-the-top theatrics.
Esai Morales is equally impressive as Pelon, the shadowy cartel boss who hires Shields to do his bidding. Morales brings a quiet menace to the role, his soft-spoken tone belying the ruthlessness that lies beneath the surface. Pelon is a character who inspires both fear and respect, a powerful figure who commands the loyalty of his followers through a combination of charm and intimidation.
Andy Garcia is a standout as Charlie Wade, the DEA agent who is determined to bring down Pelon and his gang. Garcia gives a nuanced performance, portraying Wade as a flawed hero who is driven by his own personal demons as much as by a sense of duty. Wade is a character who is as complex as the world he operates in, a man who must navigate a maze of moral ambiguity and political intrigue in order to achieve his goals.
Overall, La Linea is a compelling crime drama that will appeal to fans of the genre. The film is well-paced, with plenty of action and suspense to keep viewers engaged from beginning to end. The performances are top-notch, and the cinematography is moody and atmospheric. While the subject matter is undeniably dark and violent, the movie is ultimately a story of redemption and hope, showing that even in the midst of great darkness, there can be a glimmer of light.
La Linea is a 2009 action movie with a runtime of 1 hour and 32 minutes. It has received moderate reviews from critics and viewers, who have given it an IMDb score of 5.1.