Watch Madagascar 3: Europe's Most Wanted
"Six years ago, they disappeared without a trace. Next summer, they finally resurface."
The animals are back and better than ever! Join the four zoo friends Marty, Gloria, Alex and Melvin as they go through yet another crazy adventure in the Madagascar series. The Third installment of the popular and highly acclaimed movies Madagascar, Madagascar 3: Europe's Most Wanted features these four best friends and many other animals searching for a way to make it to the New York City Zoo after the events that occurred in the first and second movie.
The animals and characters of Madagascar 3: Europe's most wanted are voiced by the following actors: Ben Stiller, Chris Rock, David Schwimmer, Jada Picket Smith, Tom McGrath, Chris Miller, Jessica Chastain, Christopher Knight, John DiMaggio and Cedric the Entertainer. In addition the movie was directed by the following: Eric Darnell, Tom Crath and Conrad Vernom. The movie was written by Eric Darnell and Noah Baumback.
The plot of Madagascar 3: Europe's Most Wanted is about zoo animals that need to get back home to New York. These animals, under many circumstances and failed attempts, ended up in Europe. During their time spent in Monaco, the animals encounter a controlling and determined animal controlled officer who is determined to apprehend the bunch called Captain Chantal Dubois.
Chantal peruses these animals around all of Europe and is determined to chase them until she gets a hold of them and locks them up for good. In an attempt to get back to their beloved zoo in New York, the four friends decide to purchase an old, run down circus where they encounter more animals. Throughout the movie, viewers keep wondering what will happen and if these friends will be able to get back to New York. The characters of the movie include:
Alex voiced by Ben Stiller: Alex is an egotistical, meat-loving city boy who loves the arts such as performing, dancing and acting. He dreams of making it back to his beloved New York City Zoo, where he was the main performer. Alex can seem self centered, but at times he puts the needs of his friends before his own. Alex's best friend is Marty, the zebra.
Marty voiced by Chris Rock: A free spirt that will do anything for his friends, Marty is one of the main characters of the movie and is Alex the lion's best friend.
Gloria voiced by Jada Picket Smith: A beautiful hippo and Melvin's girlfriend, Gloria adds girl power to the flick. With her no nonsense attitude and clever wit, she is a great addition to the team.
Melvin voiced by David Schwimmer: A hypochondriac, Melvin is a timid and fearful giraffe who is Gloria's love interest in the 2nd and third film.
The Penguins: Tough and perky these four little penguins are manipulative and a little psychotic. Composed of Skipper, Rico, Private and Kowalski this foursome is a truly important part of the movie.
King Julian: A laid back lemur, King Julian isn't afraid to speak his mind and boss Maurice around.
This movie's prime demographic is for people of all ages young or old, and it is a great family night movie.
|
2012
|
1 hr 33 min
|

/

10
Cast

Studio

Director

Conrad Vernon, Eric Darnell

Language

English
More Like Madagascar 3: Europe's Most Wanted
SUBSCRIPTION
RENT / BUY
CABLE
Madagascar 3: Europe's Most Wanted News
Kid's Choice Awards Nominees Are Announced!
February 13, 2013 @ 2:21 pm PST
|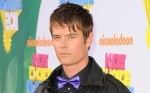 The nominees are in for the Kid's Choice Awards, set to air March 23rd. Josh Duhamel of "Save Haven" will be hosting. Check out who made the cut for television, film, music, sports, and more!
Read More

Weekend Box Office: 'Brave' Keeps Pixar On Top, 'Lincoln' Falls Flat
June 24, 2012 @ 12:26 pm PST
|
Did "Brave" continue Pixar's streak of #1 openers? Did "Abraham Lincoln: Vampire Hunter" prove to be worth the trouble? Get all the numbers for the weekend's box office here.
Read More

Weekend Box Office: 'Magic Mike' and 'Ted' Make the Big Bucks
July 01, 2012 @ 11:05 am PST
|
This weekend was supposed to be a relatively quiet one at the box office, a holdover until "The Amazing Spider-Man" hits over the Independence Day weekend. But the weekend's two big openers had other ideas, overperforming and bringing in some big bucks.
Read More

Weekend Box Office: 'Rock of Ages' and 'That's My Boy' Are Flops
June 17, 2012 @ 12:47 pm PST
|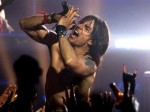 Tom Cruise singing Bon Jovi? How could it go wrong? Apparently it could, though, as "Rock of Ages" flopped this weekend along with "That's My Boy." Get the box office numbers here.
Read More


Watch Madagascar 3: Europe's Most Wanted Trailer

Madagascar 3: Europe's Most Wanted
|
0:03
Madagascar 3: Europe's Most Wanted
|
0:03
Watch Madagascar 3: Europe's Most Wanted Online - Watch online anytime anywhere: Stream, Download, Buy, Rent
Madagascar 3: Europe's Most Wanted is currently available to watch and stream, download, buy, rent on demand at DIRECTV NOW, Vudu, Google Play, FandangoNow, YouTube VOD, iTunes online.