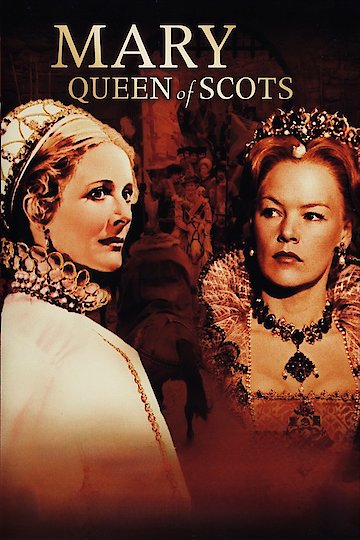 Watch Mary, Queen of Scots
PG-13
1971
2 hr 8 min
53
Mary, Queen of Scots is a historical drama film released in 1971, directed by Charles Jarrott, and starring Vanessa Redgrave, Glenda Jackson, and Patrick McGoohan. The movie depicts the struggle for power between two queens of neighboring countries, Mary Stuart of Scotland and Elizabeth I of England, in the tumultuous political landscape of 16th century Britain.
The story begins with Mary Stuart, played by Vanessa Redgrave, coming back to Scotland from France at the age of 18 to reclaim her rightful place as the queen of Scotland. Mary's arrival creates a stir among the Scottish nobles, who are divided in their loyalties between Mary and her Protestant half-brother James Stuart, Earl of Moray, who is the regent of Scotland. Mary, who is a devout Catholic, soon marries her cousin Lord Darnley, played by Timothy Dalton, in the hopes of securing the English throne through their offspring.
Meanwhile, Queen Elizabeth I, played by Glenda Jackson, is facing her own problems in England. She is under pressure to marry and produce an heir, but she is hesitant to do so, as she knows that her marriage could threaten her position as queen. Elizabeth is also facing a growing threat from the Catholic rebels in England, who are plotting against her and hoping to put Mary on the English throne.
As tensions rise between Mary and Elizabeth, both queens start to plot against each other, with Mary seeking the support of the French and Spanish monarchs, while Elizabeth turns to her trusted advisor Sir William Cecil, played by Patrick McGoohan, to protect her interests.
As the plot unravels, the movie brings to life the political machinations, betrayals, and shifting alliances of the 16th century, as well as the personal struggles and sacrifices of the two queens as they try to navigate the treacherous waters of power and politics.
The movie is known for its visually stunning sets and costumes, which accurately reflect the period it depicts. The performances of Redgrave and Jackson are also highly praised, as both actresses bring depth and nuance to their portrayal of these complex historical figures. Redgrave's Mary is portrayed as a passionate and idealistic woman who is willing to take risks to secure her throne and her faith, while Jackson's Elizabeth is a strong and pragmatic queen who is torn between her duty to her country and her personal desires.
Overall, Mary, Queen of Scots is a well-crafted historical drama that immerses viewers in the turbulent world of 16th century Britain and brings to life two of the most iconic women in the history of the British monarchy.