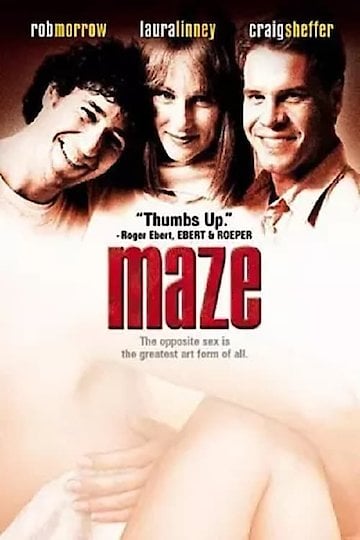 Watch Maze
"The opposite sex is the greatest art form of all."
R
2000
1 hr 37 min
48
Maze is a romantic drama film that was released in 2000. The film's main character is a man by the name of Lyle Maze, who is a sensitive artist who spends a lot of his time by himself. However, things change for the artist when he falls in love with the pregnant girlfriend of his best and only friend. The two have to cover up their affair at first, and then deal with the problems of being in love while bearing the child of a person that they still want in their lives. This creates a large amount of conflict, but the three eventually realize that there are things in life that are more important than competing against each other.
Maze was directed, starred, and was written by Rob Morrow. The film was co-written with the help of Bradley White and Nicole Burdette. The pregnant love interest by the name of Callie was played by Laura Linney, and the boyfriend by the name of Mike was played by Craig Sheffer.
Maze is a 2000 drama with a runtime of 1 hour and 37 minutes. It has received mostly poor reviews from critics and viewers, who have given it an IMDb score of 6.4 and a MetaScore of 48.