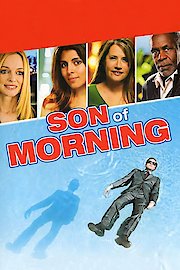 Watch Son of Morning
"The world's always looking for a savior. LET THERE BE PHILLIP."
R
2011
1 hr 20 min
An environmental catastrophe is threatening the world and meanwhile the main character, Phillip Katz experiences a stigmata episode. Katz is a busy and stressed copywriter who is simply attending church when the event occurs. The news jumps on the story and labels him as the next Messiah. Josephine Tuttle is a reporter that covers the story and gets to know Katz. Other characters attempt to exploit Katz and use him for their own benefit. Katz ultimately must need to decide how to use his newfound 'fame'.