Subway
"An underground story where lives intertwine"
An early film from French director Luc Besson, Subway is a New Wave classic comedy drama. Fred (Christopher Lambert) is a debonaire safe cracker who is on the run after stealing some documents from a high ranking gangster. He hides out in the subterranean world of the Paris Metro, living in the tunnels there among a underground world of small time criminals and oddball eccentrics who live there off the grid to avoid the attention of the authorities. In this surreal setting he manages to still pursue a life of crime, make new friends and even form a band with some of the residents. He also starts a relationship with Helena (Isabelle Adjani), the beautiful wife of the gangster who is disillusioned with her marriage and lifestyle.
Also featuring Michel Galabru as Commissioner Gesberg, and Jean Reno as The Drummer. The critically acclaimed music score was written by frequent Besson collaborator Eric Sera.
|
1985
|
1 hr 44 min
|

/

10
Cast

Isabelle Adjani

,

Christopher Lambert

,

Richard Bohringer

,

Michel Galabru

Director

Luc Besson

Produced By

Luc Besson, Franois Ruggieri

Language

English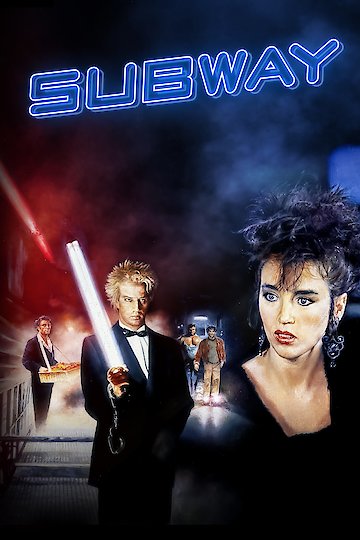 Also starring Isabelle Adjani
Watch Subway Trailer

Subway (1985, intro)
|
1:16