Watch Taxi Driver
"On every street in every city, there's a nobody who dreams of being a somebody."
Taxi Driver is a classic 70's film directed by Martin Scorsese and starring Robert De Niro. It co-stars a young Jodie Foster, Harvey Keitel and Cybill Shepherd. The screenplay was written by Paul Schrader. In it, Robert De Niro plays a taxi driver named Travis Bickle. Travis Bickle is an extremely anti-social, ex-marine who suffers from insomnia. When he is not driving a taxi for 12 hour shifts, 7 days a week, he is sitting in his apartment watching television and keeping a brooding diary. He tries to strike up a relationship with a campaign volunteer, Betsy (Shepherd), but stumbles when he takes her to an adult movie theater on their first date.
He becomes increasingly disillusioned with New York City, which is rife with street crime and prostitution. His thoughts start to become violent, as he wishes to wipe the streets clean of filth. To act out his vigilante fantasies, he begins to stock up on weapons and puts himself through intense physical training. One night, he stops a thief in a convenience store by shooting him.
When he meets Iris, a 12-year-old child prostitute (Foster), his desire to take action against the evil influences in the city grows exponentially. He becomes obsessed with saving Iris from her pimp (Keitel) and returning her to her family. He also becomes fixated on New York City's senator, Charles Palantine, and intends to assassinate the political figure. He shaves his hair into a menacing mohawk and dons a baggy, military-style coat to conceal his weapons. When he is unsuccessful at his assassination attempt, he goes off in search of the Iris's pimp in order to exact revenge.
|
1976
|
1 min
|

/

10
Cast

Studio

Director

Martin Scorsese

Language

English
Taxi Driver News
Matthew McConaughey Responds to Boos Following 'The Sea of Trees' At Cannes
May 16, 2015 @ 4:40 pm PST
|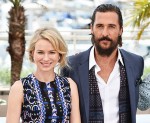 His film may have gotten negative reviews, but that's not enough to stir the notoriously mellow actor to harsh words.
Read More

Director Lars Von Trier's Career in Jeopardy after Remarks About 'Sympathizing' With Hitler
May 31, 2011 @ 4:00 am PST
|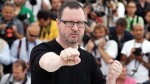 It wasn't so long ago that Yidio reported that acclaimed but controversial "Dogtown" and "Antichrist" director Lars Von Trier had landed a plumb gig rehashing his directorial challenge "The Five Obstructions" alongside Martin Scorsese. As a matter of fact, what was to be the first Scorsese film Von Trier challenged the man to remake? Why, the Robert De Niro-starring classic "Taxi Driver."
Read More

Brett Easton Ellis Teams Up With 'Taxi Driver' Writer for a 'Summer Youth Thriller' About Sharks
August 03, 2011 @ 8:50 am PST
|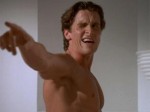 Brett Easton Ellis - he who disturbed us with the insanely cold-blooded-yet-somehow-still-comedic masterwork "American Psycho," and defined the hollow empty core of the eighties with "Less Than Zero" - is reportedly working on a new film with legendary writer/director Paul Schrader, who penned the scripts for "Taxi Driver" and "Raging Bull." Apparently it's a nice, light summer romp about rich teens getting eaten by sharks. Count us in.
Read More

Martin Scorsese Blesses 'Taxi Driver' Remake with Lars Von Trier
May 15, 2011 @ 7:52 am PST
|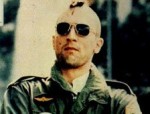 A Hollywood god and a relative newcomer will soon come together and revisit a modern classic. "Antichrist" and "Dogville" director Lars Von Trier and auteur director Martin Scorsese have "officially confirmed" that the two will partner to conceive a remake -- quite possibly, several remakes -- of Scorsese's 1976 grit-laden classic "Taxi Driver," according to Screendaily.
Read More


Watch Taxi Driver Trailer

ABC Sunday Movie open for Taxi Driver 1979|1:25
Watch Taxi Driver Online - Watch online anytime anywhere: Stream, Download, Buy, Rent
Taxi Driver is currently available to watch and stream, download, buy, rent on demand at Amazon Prime, Hulu, Sling, Sundance Now, Amazon, Vudu, Google Play, FandangoNow, YouTube VOD, iTunes online.