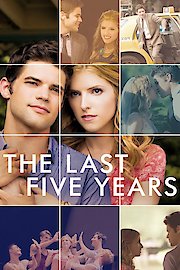 Watch The Last 5 Years
"There are two sides to every love story."
PG-13
2015
1 hr 34 min
60
Jamie is a successful novelist, and Cathy, a struggling actress. The two tell the story of their relationship and marriage over the past five years. Cathy tells the story from the end, going backwards in time, while Jamie starts from the beginning and goes forward. How they each interpret the events tells as much about their time together as it does about themselves.