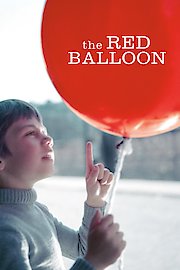 Watch The Red Balloon
"The Academy Award Winning Sensation!"
TV-G
1956
35 min
A little boy who lives in Paris finds a balloon that has a life of its own. The balloon and the boy make friends as it follows the little boy around town as he takes care of his daily activities. They have a lot of fun together until a group of boys become jealous of their friendship. They try to attack the balloon so they can pop it and destroy the friendship forever. It will not be an easy task for them because the little boy and the balloon fight them every step of the way. If the balloon goes away, the little boy might be left without a single friend.