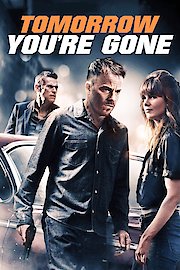 Watch Tomorrow You're Gone
"Time is running out"
NR
2013
1 hr 32 min
19
This is a thriller movie about a man who has just been released from prison. He vowed to seek revenge for the man who saved his life while he was on the inside. Now he must keep his pledge. Charlie Rankin has just gotten out of prison. He is grateful to have survived the experience. There was an attempt on his life, but a fellow inmate saved him. He now owes this man a favor, and it is to seek revenge by committing a murder. When he meets a woman named Florence, his will to succeed at murder begins to evaporate. She is lost and lonely, and she needs him to keep her safe.