Watch Tropic Thunder
"The movie they think they're making... isn't a movie anymore."
Tropic Thunder is about a group of eccentric actors that are filming a movie based on the memoirs of a Vietnam veteran. The group include action star Tugg Speedman, award-winning actor Kirk Lazarus, rapper Apla Chino and comedian Jeff Portnoy. The director of the movie, named Damien Cockburn, is having a tough time keeping his cast in line, and the movie ends up falling behind schedule as its budget swells. The movie studio financing the film is growing impatient and threatens to stop financing the picture.
Damien decides to go to extreme measures to get the film finished. He decides to send the actors to the jungle and use hidden cameras and special effects to capture the honest reactions of the actors. However, the actors and crew soon realize that they are in the middle of an area controlled by a drug gang called the Flaming Dragon. This gang is particularly ruthless and takes great umbrage with the film production invading their territory.
Damien is accidentally killed by a land mine, but the actors believe he has faked his death and think that the movie is still being filmed. They decide to continue the journey through the jungle, sticking to the script outlined before the production began.
Eventually, the actors make their way deep into Flaming Dragon territory, leading to the capture of Speedman. Speedman still thinks that this is part of the movie being filmed and initially plays along. He soon learns that his predicament is real and wants desperately to be rescued.
The rest of the actors soon discover where Speedman is being kept and tries to help him escape. More mayhem ensues before the actors can make their way to safety.
Tropic Thunder examines the fine line that can be drawn between fantasy and reality. In dire situations, it can become hard to understand what is real, and it takes a true hero to know the difference.
|
2008
|
|

/

10
Cast

Studio

Director

Ben Stiller

Language

English
Tropic Thunder News
Is Jennifer Aniston's Ex Dating Aubrey Plaza?
March 29, 2018 @ 8:03 am PST
|
Read More

Seriously. Another Hollywood Actress is Pregnant
January 14, 2011 @ 2:48 pm PST
|
Seriously. What is going on in Hollywood right now. If I was flying in to town for the awards shows this next month, I would be worried. Really worried. Remember what we talked about this morning and pregnancies? Well it has struck again.
This time, none other than Alicia Silverstone has announced that SHE is now pregnant.
Alicia has been keeping this news quiet for awhile though, because she was caught in a picture with quite a baby bump already.
Read More

Sean Penn, Ben Stiller Raise Millions Toward Haitian Relief
September 21, 2011 @ 3:00 am PST
|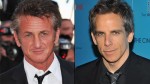 "Tropic Thunder" and "Meet The Parents" star Stiller and the "Mystic River" Oscar-winner Penn recently between them have raised what looks to be nearly $10 million combined benefiting victims of Haiti's impactful 2010 earthquake.
Read More


Watch Tropic Thunder Trailer

Tropic Thunder trailer
|
2:30
Watch Tropic Thunder Online - Watch online anytime anywhere: Stream, Buy, Rent
Tropic Thunder is currently available to watch and stream, buy, rent on demand at Amazon, Vudu, Google Play, FandangoNow, iTunes, YouTube VOD online.