Ark
This web series starts out with Connie trying to sleep on her couch, while her son wants her to play. She wakes up in a grave, in a forest. This forest is in a starship nowhere near earth. She then meets Daryl and the two of them explore their surroundings. The two were taken from different times. This is a sci fi show with a mixture of horror. Connie is played by Renee O'Connor of Xena fame. Daryl is Adam Cardon, who was on Days of Our Lives.
Ark was developed and financed by 60 Frames, which released 30 web series before it closed. The original idea came from Robby Thompson, who wrote for Supernatural and Human Target. The director is Trey Stokes, who was also part of the visual effects team. He has worked on The Polar Express, Starship Troopers and RoboCop 2. The executive producers, Jeff Judah and Gabe Sachs, worked on the new 90210 and Just Shoot Me.
The series currently has nine episodes that were filmed on the abandoned Firefly set. The entire season cost fifty thousand dollars. It only has four actors: Renee O'Connor, Adam Cardon, Marjo-Riikka Makela and Connor James. At one time, Sci Fi Channel was in talks with 60 Frames on picking this up as a series. There has been much buzz among fans, who had been awaiting its release.
Robby Thompson came up with the original concept, in which this was also supposed to be a graphic novel series. This was going to be released by Oni Press with Sachs/Judah Productions making the web series. Trey Stokes was then signed on as the director and for his knowledge of visual effects. Renee O'Connor was then hired. She was excited enough to be championing its cause to her fans at Comic-Con. This series had been waiting to be released since 2009, since 60 Frames closed its doors. The cast and crew have been working towards continuing the show.
1 Season,

9

Episodes

July 23, 2010

/

10

Cast:

Renée O'Connor

,

Adam Cardon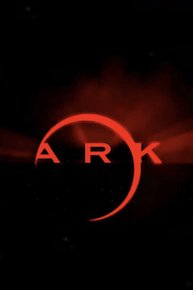 Ark Full Episode Guide
Connie explores the ship and finds an unexpected piece of home.

Connie makes a potentially dangerous decision.

Daryl has a desperate plan to save Connie's life.

Connie travels deeper into the ship with explosive results.

Someone else might have the answers they're looking for.

Connie and Daryl discover some disturbing information.

Daryl shows Connie how far from home they really are.

Connie awakens on board the Ark with no idea how she got there.
If You Like Ark, Then Try...