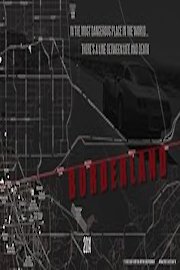 Watch Borderland
Borderland is a gripping and intense thriller TV show that takes its viewers on a journey through the perilous lives of ranchers and smugglers at the notorious border between the United States and Mexico. Originally released in 2017, this show features an all-star cast, including Lily Levy, Bruce Dern, Peter Fonda, David Thomas Jenkins, and others.
The show's plot is centered on a young woman named Olivia Reyes (Lily Levy), who's been forced to return home to her family's ranch in Arizona after her father passes away. However, upon her arrival, she discovers that her father's death is far from being a natural occurrence. With the help of a local Border Patrol agent, she uncovers a web of lies, deceit, and corruption that involves her family and the dangerous world of drug smuggling.
One of the most significant aspects of this show is the excellent cast. Levy delivers an impressive performance as Olivia, the tough-as-nails heroine determined to uncover the truth behind her father's murder. Bruce Dern and Peter Fonda, both iconic actors, play her uncles, who are conniving and ruthless ranchers determined to protect their dirty secrets at all costs. David Thomas Jenkins brings charisma and complexity to his role as the Border Patrol agent who's caught between his loyalty to the law and his feelings for Olivia.
Borderland is a show that blends mystery, crime, and action into one thrilling package. It seamlessly weaves together the complexities of life on the border, including the politics, the culture, and the people caught in between. The cinematography expertly captures the rugged beauty of the desert landscape and the harsh realities of life on the frontier.
One of the show's most significant strengths is its ability to balance its storylines and characters. Each episode delves deeper into the lives of its diverse and complex characters, slowly revealing their motivations, secrets, and alliances. The show handles its themes with sensitivity, tackling issues such as immigration, violence, and corruption without resorting to stereotypes or caricatures.
The pacing of the show is brisk and engaging, keeping the tension high while also allowing for quiet moments of introspection and reflection. The action sequences are expertly choreographed and executed, adding a visceral thrill to the already enthralling storytelling.
Despite its intense subject matter, the show never forgets to inject moments of humor, humanity, and heart. The characters are flawed and imperfect, but they're also relatable and endearing. The show manages to make its viewers care about their fates, rooting for them to succeed even when the odds are against them.
Overall, Borderland is a must-watch for fans of crime dramas, thrillers, and action shows. It's a well-crafted, well-acted, and well-told story that will keep viewers on the edge of their seats. Its exploration of life on the border is nuanced and sophisticated, highlighting the difficult realities of this complex and often dangerous world. If you're looking for a show that delivers intrigue, suspense, and excitement, look no further than Borderland.
Borderland is a series that is currently running and has 1 seasons (4 episodes). The series first aired on December 6, 2017.