Dream House
In its very first season in 2000, host Tom Tynan walks viewers through the process through the 13-episode experiences of a couple who have decided to move forward with building their own dream home. The challenges they face, the issues they overcome and their final end product will give viewers a true view of what building a home really involves.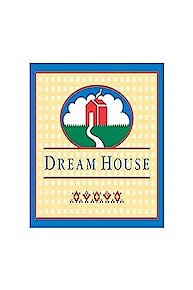 Dream House Full Episode Guide
Episode

8

-

Is the End in Sight?

The three college friends and investors in a beach house reno are splitting up. Things are awkward as the dream is almost finished after a year of renovation. Now it's time to stucco the side of the house as they borrow more.

After 5 months of sweat equity and hard work, the addition is finally framed up. Mike, Todd and Alec have put their hearts and all their money into this dream beach home. But, the budget didn't allow for the problems that arise.

Episode

3

-

Trouble With Trenches

The dream's in jeopardy four weeks after the demolition and digging is done. The college friends discover that the trenches they dug for the addition's foundation were a problem. Mike's father, a mason, has a week to help.

Episode

2

-

Experience Required

Mike, Todd and Alec tap into friends and family who are contractors for expert advise. They work to get the back patio removed in time for the window that Mike's dad has to lay the foundation.
Episode

8

-

Deadline Looms

With 6 weeks to go and 43 doors to install, can they finish their dream home on time?
If You Like Dream House, Then Try...