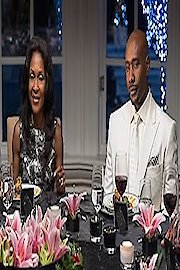 Watch Monica: Still Standing
Monica: Still Standing is a reality television series that airs on the BET Network. It premiered on October 27, 2009, and ran for one season consisting of eight episodes. The show was shot in Atlanta, Georgia, and follows the life of musician Monica Brown, a Grammy Award-winning singer.
The series takes viewers inside the life of Monica, a working mother of two boys, Rodney and Romelo, who is balancing her personal and professional life. Viewers get to see how she juggles the demands of her music career with her family life as a single mother. She is also in the middle of planning her wedding to Shannon Brown, a professional basketball player for the Phoenix Suns.
Throughout the show, viewers are given an inside look at her everyday life. From attending rehearsals, studio sessions, preparing for her upcoming tour, to dealing with family issues, and wedding plans, the show provides an intimate portrayal of the star.
The show's focus is not only on Monica's life as an artist but also on her personal struggles. Monica opens up about her troubled past, which includes growing up with a drug-addicted mother and the tragic murder of her ex-boyfriend and father to her first child, Jarvis Weems.
Monica's motherhood journey is also a significant part of the show. She expresses how hard it is to balance her work and her kids, although she's proud of being a devoted and caring mother. The viewers get to see her parenting skills as she raises her two boys, teaching them valuable morals and principles to become better young men.
The show also delves into Monica's relationship with her family, who has been a significant influence in her rise to fame. Her mother, Marilyn Best, who performs with her in the kitchen while cooking, pops up often in the show. Her cousin, Ludie Washington, who is also her personal assistant, is part of the entourage that supports her during her tours.
Monica: Still Standing provides an insight into the music industry as well. Viewers get to see her work in the studio with producers, making music, and collaborating with other artists such as Keri Hilson, Missy Elliott, and Keyshia Cole. The show highlights the process of making an album from the initial stages to the finished product.
The wedding preparations of Monica and Shannon are also part of the show, which adds a personal touch. The viewers get to see the couple together as they go through the wedding planning process, such as getting their wedding rings and finding the right wedding dress.
At the time of its premiere, Monica: Still Standing was a hit. The show resonated with its audience, who related to Monica's journey as a single mother, artist, and human being. Viewers enjoyed the opportunity to get a glimpse into her personal life and career.
In conclusion, Monica: Still Standing is a reality television series that showcases the personal and professional life of the R&B singer, Monica Brown. The series provides an inside look at the challenges she faces as a mother, artist, and fiancee while balancing her personal life. For fans of the artist and reality TV, this show is a must-watch.