Watch Movies & TV
We first meet the characters of Storybrook when they have no knowledge of who they really are brought on by a curse. As the story unfolds you start to see traditional fairy tales in a new light. The once familiar stories and themes take on lives of their own so well crafted you truly believe in them.
Then the love/hate relationships begin, both on screen and for the audience. One second you absolutely loathe a character and within a few episodes you are cheering her on to victory with everyone else, except the villain of course, in Storybrook.
There are flashbacks from the past to the present that are fascinating. Each new episode opens new realms to be explored. We visit Wonderland, Never Never Land, The Enchanted Forest, and Oz. The talented writers blend the original stories in such a way that they seem to naturally fit together. The puzzle takes shape with more and more pieces that fit together then completely changes once again.
So, why did the Evil Queen put the curse on Storybrook to begin with? Sit back, watch, and become totally immersed in the stories, characters, gorgeous settings, and awesome costumes.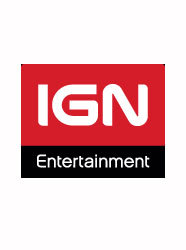 Movies & TV News
Weinstein Brothers To Collaborate On New Digital-Release Movie Label
Two notorious Hollwood heavy-hitters have partnered with two film distribution visionaries, and the four combined hope that they can change the way film fans get their movies. A press release distributed by The Weinstein Company - imprint of mogul brothers and former head Miramax Studios honchos Bob and Harvey Weinstein - announced that the pair will collaborate with former Magnolia Pictures execs Tom Quinn and Jason Janego and open an as-yet-unnamed New York-based label that will specialize in releasing movies across both digital and traditional platforms.
Lohan Cooperating (So Far) With Court-Ordered Community Service
Apparently, nobody can rightly say that Lindsay Lohan isn't paying her dues this time through the legal system. RadarOnline reports that Lohan is currently roughly 45 hours into a court-ordered 360 community service hours, with a one-year time limit to complete her Los Angeles County-ordered community service. She's also been reportedly dilligent about attending her shoplifting-alternative classes, also court-ordered. Lohan was charged Feb. 9 with theft of a necklace from a jewelry store.
Filming To Start In Serbia On 'Titanic: Blood & Steel'
This is the part where I'd normally let my inner cynic run free like a wild horse upon the plains over yet another Titanic-related project. But this actually interests me. "Titanic: Blood And Steel," the 12-part mini-series with a $30-million budget, starts filming this week in Serbia, and it will debut in time to coincide with the 100th anniversary of the "unsinkable" ship's maiden voyage to New York, reports Variety. And it looks to tackle the legendary doomed vessel from a perspective few, if any, projects ever have.
Lindsay Lohan Gets Billy Joel Lyric Tattoo; 'I Go To Extremes' Now Forever Tainted
Being a big music nerd, the bigger thing I could do here would be to compliment Lindsay Lohan on her clearly superb taste. I would do that, if I could get past the somewhat revolting truth that a great Billy Joel lyric is now permanently attached - associated, one might say - with Lohan's hide. TMZ today has the exclusive pics showing a great snippet from Joel's 1989 Storm Front single "I Go To Extremes" forever emblazoned upon her right ribs: "Clear as a crystal, sharp as a knife .
Don Cheadle Goes Gangsta As Captain Planet
Captain Planet, he's our hero. And he's gonna whup that candy ass if you don't get greener than frog s*** right quick. Cartoon Network and one of the people that under international law should be charged with war crimes for producing "Transformers: Dark Of The Moon," Don Murphy, announced last month that they're turning Ted Turner's awesomely bad '90s cartoon "Captain Planet And The Planeteers" into a live-action film. Enter the good folks from FunnyOrDie .
How to Make Sure Your Script Never Ever Gets Made Into a Movie
This is sad, hilarious and cautionary, all in one story. I really do love my job. I will be sorely disappointed if this doesn't one day make it into a plot on "The Simpsons." I'm not completely convinced the idea wasn't lifted from one of the "Tiny Toon Adventures" stories where Plucky Duck tries to sell a script in Tinseltown. Apparently, some writer thought that he could engineer some major Hollywood mover/shaker or another into stumbling across a briefcase containing his script.
Beyonce Needed Year Off From Music Before She Snapped
So, has anybody else seen the recent Target ad campaign promoting Beyonce's latest album "4"? The ones where she talks in voice-over about getting outside her performance comfort zone by taking a seat among the audience and taking in others' performances, learning what she can about herself and her own stage presence along the way? File those ads under Truth-in-Advertising. Beyonce recently told The (U.K.) Sun that the year off the radar was hardly an accident. In fact, it was something that those closest to her strongly suggested to keep her from a nervous breakdown.
TNT Unveils First Trailer Trumpeting The Return Of 'Dallas'
It wasn't so long ago that we told you about the coming return of the Ewing family to prime-time TV with TNT's new generation of the 1978-1991 network drama "Dallas." Well, if reading wasn't believing, here's hoping a trailer will be. TNT's "Dallas" will pick up a full generation after where the original series left off, with J.R. Ewing (Larry Hagman) losing control of most of the Ewing Industries cattle and oil empire in a power struggle with his brother Bobby (Patrick Duffy).
Actors from 'True Blood' and 'The Wire' to Take on Zombies in 'Remains'
Hmmm. Telling a zombie fanatic that this next news bit is consolation for "The Walking Dead" possibly having dropped in its tracks would be a little like telling telling somebody, "Sorry, but Coca-Cola has gone out of business. But cheer up! There's always RC Cola!" But hey, beggars can't be choosers. So here's another TV project torn from the pages of a zombie-centric graphic novel. Chiller has started production in Mystic, CT on their second movie of 2011, an adaptation of "30 Days Of Night" graphic novel author Steven Niles' "Remains.
Big June For Premieres, Award Shows . . . DVRs At The Ready!
OK, so I admit that summertime is about as close to Hell as it gets for TV. Most really great shows have long since wrapped their seasons until fall, there's no great sports on the tube unless one has the patience to sit at home and watch an entire baseball game, and it seems every network thinks this is THE time to trot out their millionth reality-TV retread. Oh, but if you have cable, either basic or premium? This is three to four months that barely fazes. But take heart, Big Four viewers.
A 'BioShock' Movie Could Still Happen
OK, so with writer/director David O. Russell gone, maybe "Uncharted: Drake's Fortune" will make the game-to-screen transition, and maybe it won't. That doesn't mean there aren't other video game franchises that could still make that leap! Whether or not gamers like me want them to... well, that's a totally different story. In any case, the makers of the "BioShock" franchise insist the undersea adventure could still become a successful movie.
Trailer: Sharks Attack a Supermarket (in 3D! For Real!)
If you're reading this, you can't tell me with a straight face that you wouldn't see this movie. The headline couldn't be more plain: sharks attack a supermarket. You are now just curious enough to first watch the trailer, then probably start a letter-writing campaign for a domestic distributor to pick up "Bait 3D" and get it into theaters as quickly as humanly possibly. A freak tsunami engulfs a little beach community in the midst of a holdup at the community's underground supermarket.
Netflix, Facebook Team-up in the Cards?
An accord could soon come down the pike between two Goliaths of digital media, reports the New York Times. Facebook co-founder and CEO Mark Zuckerburg has been in recent talks with Netflix CEO Reed Hastings to bring features to Facebook that will let Netflix users share their viewing and rental activity and share favorite movies, TV shows, music and other media preferences. It's not such a huge leap forward, considering Facebook's popularity for its social gaming and photo sharing capabilities, features that have many users preferring to use it strictly over other stripped-down social platforms like Twitter.
David O. Russell Bows Out of Big-Screen Flick Based on Hit Game
I admit, as both a gamer and a movie blogger, this tidbit gives me mixed feelings. The Hollywood Reporter tells that creative differences apparently drove a wedge between "Uncharted: Drake's Fortune" writer/director David O. Russell and Columbia Pictures, and the two have parted ways before work could begin on a big-screen turn for the first in a soon-to-be-trilogy of successful Playstation 3 games. The original plan was to have Russell team once more with his star of "The Fighter," Mark Wahlberg, who was to portray the game/movie's Nathan Drake, the titular explorer and descendant of Sir Francis Drake who was on a globe-trotting quest to uncover the lost golden city of El Dorado.
If You Like Movies & TV, Then Try...