Watch The Holy Family
Series Length:
1 Season,

2

Episodes
Description:
Joseph and his wife, Mary, lead their son, Jesus, through a sometimes difficult childhood. In this miniseries the family's everyday life is explored, which includes how Mary met Joseph, the Virgin birth and Jesus as a boy.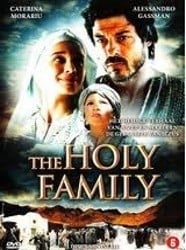 The Holy Family

Full Episode Guide
Mary and Joseph flee to Egypt and endure the hardships of raising and educating their "unusual" child in a foreign land.

Glimpse into the relationships and very human travails of the holy family -- Joseph, Mary and Jesus.
If You Like The Holy Family, Then Try...