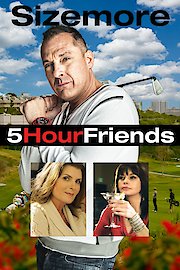 Watch 5 Hour Friends
"Things Are Looking Up..."
NR
2014
1 hr 37 min
5 Hour Friends is a movie about Timothy, a dedicated golfer who lets his passions for drinking and women wreak havoc in his life. Dealing with an ex wife, a son whom he's wronged, and his business failing, he turns his focus to golf where he plays by the rules better than he does in his personal life. As he prepares for a golf tournament, he meets someone new and once again allows his passions to take control. The movie follows Timothy as he learns some big lessons about life and why being honest on and off the golf course is important.