Watch 500 Days of Summer
"This is not a love story. This is a story about love."
500 Days of Summer is a film that is equal parts comedy and drama. It was released in 2009. The 500 days in the title refers to the length of the romantic relationship of the two leads, Tom and Summer, played by Joseph Gordon-Levitt and Zooey Deschanel. The film jumps around from day to day telling the story of their relationship. It does not proceed in a linear fashion.
Tom and Summer first meet when she is the assistant to his boss. He instantly has a crush on her but she tells him that she does not believe in love or romance and does not want a relationship. Tom still ends up pursuing Summer and they begin dating. He becomes jealous when another man flirts with her. Summer and Tom go to see the movie The Graduate which scares Summer off and she initiates a breakup with Tom. Tom is depressed and his friends reach out to his sister to try and get her to help.
A few months pass and Summer and Tom see each at the wedding of a co-worker. They end up dancing together and having a good time. Summer then invites Tom to a party at her house. He goes, hoping that this is the beginning of reconciliation. While at the party, he finds out that Summer is engaged to someone else. Tom is devastated. He returns home and spirals into a deep depression, drinking a lot of alcohol. Tom can no longer continue at his job and he decides to quit. He makes the decision to focus on working as an architect full-time.
Tom then runs into Summer at one of their old meeting spots. She tells him she was wrong to not believe in love and relationships. She also says she has found true love with someone else. Tom is, of course, really hurt but Summer tries to console him. She tells him she is happy to see that he is happy. Tom then heads to a job interview where he meets a girl also applying for a job. He and girl talk and they begin to hit it off. Tom decides to ask the girl on a date and she accepts. When he asks her what her name is, she replies it's Autumn. The movie ends on a positive note.
|
2009
|
1 hr 35 min
|

/

10
Cast

Studio

Director

Marc Webb

Language

English
More Like 500 Days of Summer
500 Days of Summer News
Zooey Deschanel Has a New Baby Boy
May 09, 2017 @ 9:07 am PST
|
Read More

Director Marc Webb May Not Join 'Amazing Spider-Man 2'
July 23, 2012 @ 12:10 pm PST
|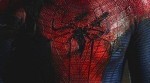 It's not a given yet, but it's very much possible that the Spider-Man franchise could soon be on its third director in five films. A Columbia Pictures executive recently revealed that director Marc Webb may not be able to make such an involved schedule for "The Amazing Spider-Man 2."
Read More

5 Chick Flicks for Guys!
February 12, 2013 @ 10:27 pm PST
|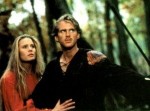 With Valentine's Day around the corner, the gentlemen readers out there might want to turn to Yidio for some date night advice. Well, lucky for you we've compiled a (sadly short) list of "chick flicks" that will not only woo your girl, but also not make you want to vomit.
Read More

'The Amazing Spider-Man': What Are the Early Reviews Saying?
June 21, 2012 @ 7:35 pm PST
|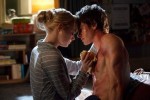 One of the most anticipated movies of the summer, "The Amazing Spider-Man" is drawing a lot of curiosity from fans and industry insiders alike. While the thought of a new Spider-Man movie is always exciting, there's a lot riding on this one, as it might be the quickest reboot turnaround in cinematic history.
Read More


Watch 500 Days of Summer Trailer

Watch 500 Days of Summer Online - Watch online anytime anywhere: Stream, Download, Buy, Rent
500 Days of Summer is currently available to watch and stream, download, buy, rent on demand at Sling, Vudu, Google Play, iTunes, YouTube VOD online.